Tsai 'respects' common ground with China in 1992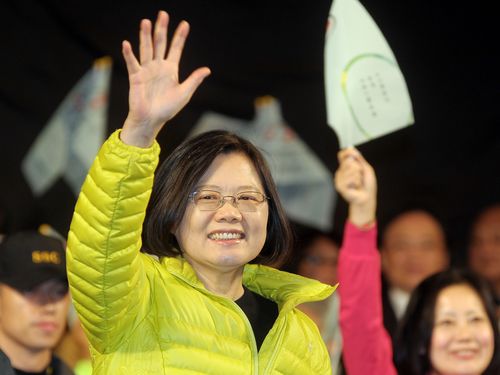 Taipei, Jan. 21 (CNA) President-elect Tsai Ing-wen (蔡英文) said, without using the term "1992 Consensus," she "understands and respects" the "historic fact" that Taiwan and China "reached some common acknowledgements and understanding in 1992".
In an interview published in Liberty Times Thursday, Tsai said that both sides of the Taiwan Strait will need to work hard in order to build a "consistent, predictable and sustainable" cross-strait relationship.
In the interview, which was released in a verbatim question-and-answer format, Tsai explained her view of a political foundation for the promotion of peaceful and stable development of cross-strait relations.
She said the "existing political foundation" contains four key elements, namely:
1. The historic fact of cross-strait talks in 1992 and the common acknowledgement of seeking common ground despite differences;
2. The current Constitutional system of the Republic of China (Taiwan);
3. Fruits of consultations and exchanges between the two sides over the past two decades;
4. Taiwan's democratic principles and popular opinion.
The result of Taiwan's elections on Jan. 16 demonstrates that her call for maintaining the status quo corresponds with the mainstream view of the people of Taiwan, Tsai said.
"The maintenance of peace in the Taiwan Strait and the stability and development of cross-strait relations is the expectation of all sides but it is not the sole responsibility of any one party," she said.
Tsai won the presidency in the elections and her Democratic Progressive Party (DPP) took control of Taiwan's legislature for the first time, winning 68 out of a total of 113 seats.
Both the current Kuomintang and China have said that the 1992 Consensus should be the political foundation for future cross-strait relations despite any changes of government in Taiwan. The consensus refers to the basic concept that both Taiwan and China agree there is only one China, with each side free to interpret what that means.