Taiwan remains target of Chinese hacking: official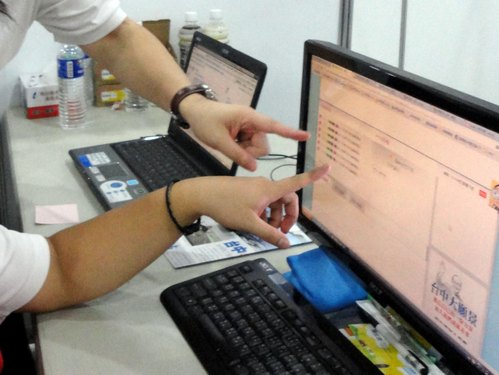 Taipei, Aug. 13 (CNA) Chinese cyber-attacks on Taiwan persist even as ties across the Taiwan Strait have improved, the head of Taiwan's Ministry of Science and Technology said Wednesday.
China's hackers attack Taiwan on almost a daily basis, in part to steal confidential information on Taiwan's bottom line in cross-Taiwan Strait negotiations, said Science Minister Simon Chang during an interview with a local radio station.
Taiwan has also become a testing ground for China's hackers to experiment with new hacking technologies, he said.
Although cross-strait ties appear to have improved, there is a major cyber-attack on Taiwan by Chinese hackers once every few months, with the attackers hoping to crash Taiwanese websites and steal information, he said.
Chang, who also serves as the Cabinet's chief information officer, was responding to questions on Taiwan's information security.
Addressing recent gas explosions in Kaohsiung caused by a leaky propylene pipeline, meanwhile, Chang said a task force should be set up to collect and compile information on underground pipelines so that the information is easily accessible to governments at every level.
The Kaohsiung explosions, which jolted the city on July 31 and left 30 people dead and more than 300 injured, drew attention to the issue of underground petrochemical pipes in highly populated parts of the city, which is the hub of Taiwan's petrochemical industry.
Chang said Taiwan's petrochemical industry has only a 17 percent profit margin, compared with 40 percent in Singapore, and companies in the sector need to realize that costs will only go up in the future, given rising environmental awareness.
The companies should pay greater attention to operational safety and maintain a good relationship with residents in the neighborhoods near their factories, Chang said, adding that his ministry was ready to help producers develop innovative techniques to add value.
(By Milly Lin and Elaine Hou)ENDITEM/ls