Cathay Financial cuts Taiwan's GDP growth forecast to 1.3% for 2023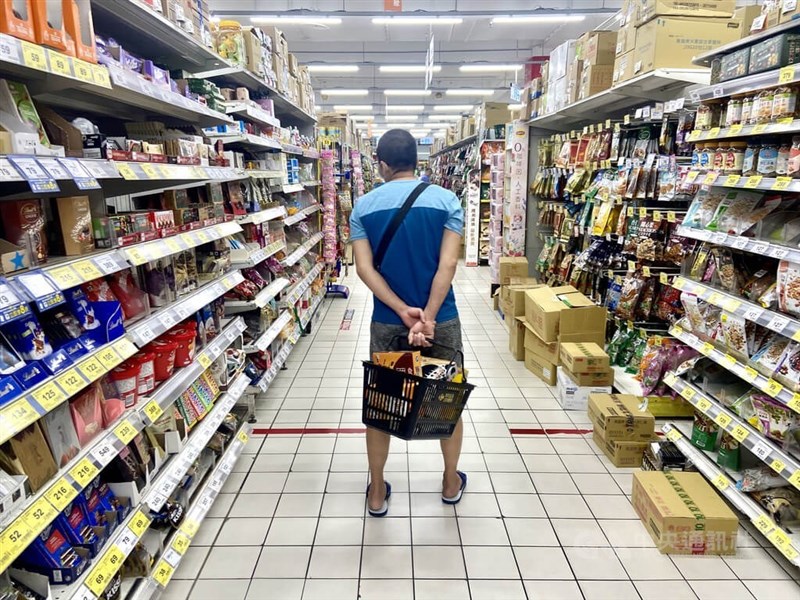 Taipei, Sept. 30 (CNA) Cathay Financial Holding Co., one of Taiwan's leading financial services companies, has downgraded its forecast of Taiwan's gross domestic product (GDP) growth to 1.3 percent for 2023, citing a weaker-than-expected export performance amid fragile global demand.
The forecast made by a team formed by Cathay Financial and National Taiwan University represented a sharp cut from an earlier estimate of 1.8 percent made in June.
Cathay Financial appeared more cautious about the local economy than the government and other local institutions.
On Sept. 21, the central bank lowered its forecast of Taiwan's GDP growth in 2023 to 1.46 percent from a previous prediction of 1.72 percent before the Directorate General of Budget, Accounting and Statistics (DGBAS) cut its forecast to 1.61 percent from 2.04 percent in August.
Academia Sinica, Taiwan's top research institution, also cut its forecast in July from 2.41 percent to 1.56 percent.
Cathay Financial said while private consumption appeared stable in the post-COVID-19 era, exports and capital asset imports remained weak, leading to the economy growing at a lower-than-expected pace.
Moreover, the challenges faced by China, the country that buys most Taiwan-made goods, also negatively impacted Taiwan's economic growth this year, Cathay Financial said.
However, growth could pick up in the fourth quarter of this year in the context of a relatively low base of comparison due to AI development and the arrival of peak season in the consumer electronics industry. This suggests Taiwan is expected to see a better second half of the year in terms of economic growth, Cathay Financial said.
According to the DGBAS, the local economy contracted by 0.98 percent in the first six months of this year.
Looking ahead to 2024, Cathay Financial said Taiwan's GDP growth is expected to hit 2.9 percent in 2024 due to inventory pressure being expected to ease further and AI development likely to continue boosting Taiwan's economy.
Outbound sales, exports, and investments are also forecast to stage a recovery due to a low base of comparison, but private consumption is expected to grow at a mild pace next year, according to Cathay Financial.
With the rate hike cycle by the U.S. Federal Reserve expected to come to an end soon, Taiwan's local central bank is unlikely to resume its rate hikes with inflationary pressure expected to ease.
In the latest quarterly policymaking meeting held on Sept. 21, the local central bank left its key interest rates unchanged for the second consecutive quarter, with the discount rate at 1.875 percent -- the highest level in eight years.
Cathay Financial has raised its forecast of Taiwan's consumer price index (CPI) growth to 2.2 percent from 2.0 percent for this year, compared with the 2.14 percent increase anticipated by the DGBAS and the 2.22 percent increase predicted by the central bank. These forecasts are all above the 2 percent alert set by the central bank.
Cathay Financial warned that the core CPI in the U.S. and European markets remained high, which raises the possibility of further tightening by major central banks. A spike in international crude oil prices has also created more uncertainties in the world economy, with weakening global demand expected to prolong inventory adjustments and delay investments, Cathay Financial said.
In addition, a failure for China to come up with an effective cure for its property market slowdown and escalating geopolitical tensions are possible to affect the global economic recovery, Cathay Financial added.
However, Cathay Financial said one silver lining is that the growing popularity of AI applications is expected to lead to a new wave of investments and an industrial upgrade.