COST OF LIVING
/
Taiwan's central bank forecast to leave interest rates unchanged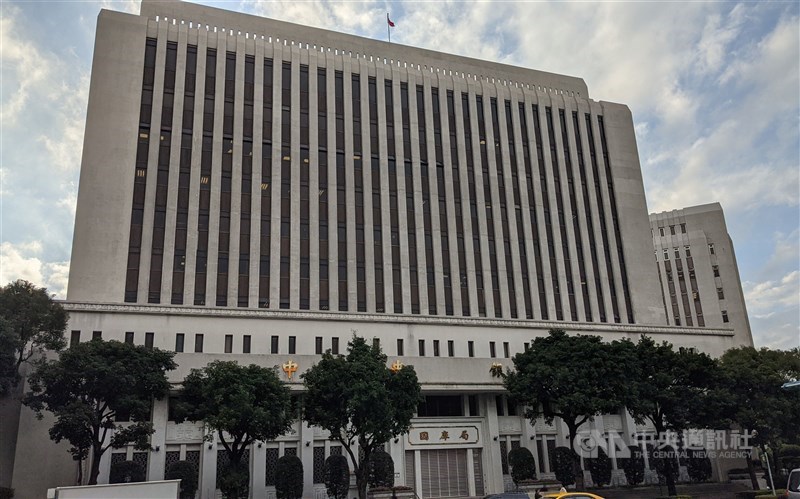 Taipei, Sept. 18 (CNA) Economists have predicted that the Central Bank of the Republic of China (Taiwan) will leave interest rates unchanged at its quarterly policymaking meeting on Thursday due to eased inflationary pressures.
Speaking with CNA on Friday, the Taiwan Institute of Economic Research's (TIER) Wu Meng-tao (吳孟道) said that unless the local consumer price index (CPI) growth breached the 3 percent mark again, the central bank was likely to keep rates unchanged on Thursday and at its next policymaking meeting in December.
In August, Taiwan's CPI growth hit 2.52 percent, a seven-month year-over-year high, amid rising fuel and food prices.
CPI growth in Taiwan has remained above the central bank's 2 percent alert level throughout 2023, averaging 2.29 percent in the first eight months of the year and reaching a high of 3.05 percent in January.
Also in August, the Directorate General of Budget, Accounting and Statistics (DGBAS) forecast year-over-year CPI growth of 2.14 percent for the whole of 2024, and 1.93 percent for the fourth quarter.
Aug. 18: DGBAS cuts Taiwan's GDP growth forecast for 2023 to below 2%
Sept. 6: CPI growth hits 7-month high, topping 2% in August
Although the central bank kept interest rates unchanged at its last policymaking meeting in mid-June, they are still at an eight-year high.
Beginning in March 2022, the central bank has raised rates by 75 basis points to combat inflation, with the discount rate currently set at 1.875 percent.
Wu said that based on comments made by U.S. Federal Reserve Chair Jerome Powell at the annual Jackson Hole Economic Symposium in August, the American central bank would likely maintain its relatively high interest rates to mitigate inflationary pressures.
However, Wu said the Fed would likely pause its rate hike cycle at its two-day policymaking meeting, which is scheduled to end early Thursday morning Taipei time.
Wu predicted that the Fed would be prudent in its actions and closely review U.S. economic data set to be released two months from now before adjusting its monetary policy.
Sept. 9: Foreign investors record US$5.8 billion net fund outflow in August
Sept. 11: U.S. dollar stops 6-session rising streak, ends below NT$32
While agreeing with Wu that the Fed will leave rates unchanged, Cathay United Bank's chief economist Lin Chi-chao (林啟超) warned that CPI growth could move higher later this year and in the first quarter of next year if international crude oil prices keep rising.
In addition, Lin said the Taiwan dollar's relative weakness against the greenback could result in imported inflationary pressure, particularly if the exchange rate, which stood at NT$31.979 to US$1 as of Monday, breaches the NT$32-to-US$1 mark.
Although the central bank is expected to leave interest rates unchanged on Thursday, it will likely cut Taiwan's 2023 gross domestic product growth forecast, due to the effects of weak global demand.
However, Wu predicted that solid domestic consumption would lend some support to the local economy.
In June, Taiwan's central bank lowered the country's GDP growth forecast to 1.72 percent from its previous estimate of 2.21 percent made in March.
The DGBAS, meanwhile, downgraded its forecast to 1.61 percent in August from May's 2.04 percent.
Echoing Wu, Lin said the local central bank will likely cut Taiwan's GDP growth forecast, as, due to weakening global demand, the semiconductor industry is expected to experience prolonged inventory adjustments, resulting in firms scaling back investments in expansion.
Related News
Sept. 1: Taiwan's Yang Chin-long ranked among world's best central bankers
Aug. 31: Manufacturing index shows sluggish growth after 4 months of contraction
Aug. 28: Consumer confidence index ends 3-month rising streak in August
Aug. 28: Taiwan's economy stays in contraction but shows signs of improvement
View All