DEFENSE
/
Northrop Grumman pledges US$100 million for Taiwan projects in 2024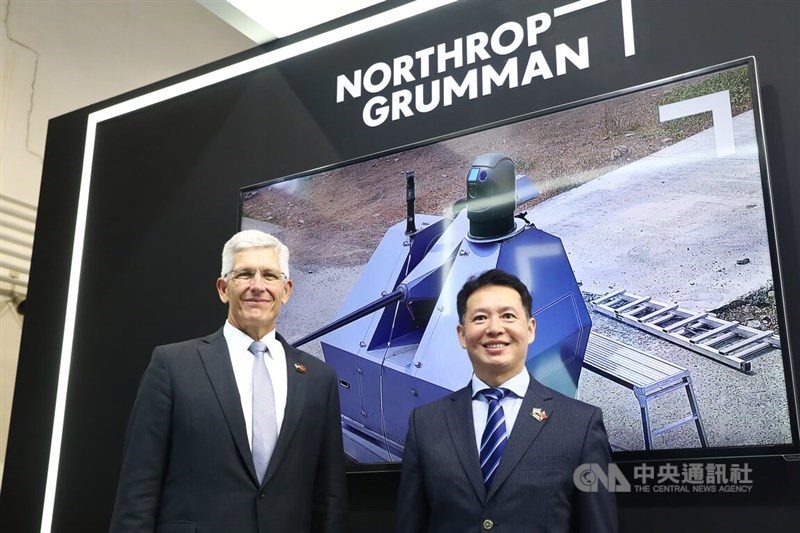 Taipei, Sept. 14 (CNA) Northrop Grumman will allocate US$100 million annually to Taiwan-related projects starting next year, an executive with the U.S.-based defense contractor said Thursday.
Stephen O'Bryan, corporate vice president and global business development officer of Northrop Grumman made the pledge during a press event at the Taipei Aerospace & Defense Technology Expo (TADTE), which opened at the Nangang Exhibition Center on Thursday.
In his address, O'Bryan said his company, a global giant in the aerospace and defense business, just opened an office in Taipei in August to accelerate access to strengthen partnerships with customers and local industry.
"Keeping with the last component of engagement with Taiwan's industry, I'm happy to announce today that Northrop Grumman will be committing to US$100 million annually of opportunities for Taiwan to become part of Northrop Grumman's global supply chain," he said.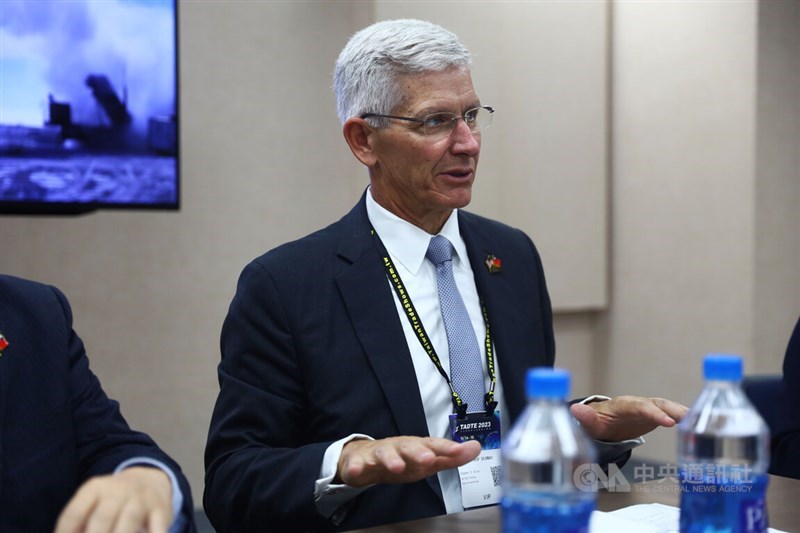 Over the coming months, his company will ask its newly-appointed Taiwan office chief Fisher Huang (黃思勳) to engage with Taiwan's defense industries and to understand their capabilities, according to O'Bryan.
"And then in early 2024, we will have a team from the United States to come in with more advanced discussions and requests for proposals with our global supply chain with Taiwan," he added.
Huang, a retired Taiwanese Air Force officer, meanwhile, told reporters in the same press event that the pledged amount of money will be spent in working with potential Taiwanese partners and help to boost the nation's domestic defense industry.
The US$100 million annual budget could be subject to change after the first year, depending on the capabilities of Taiwanese defense industry partners and the scale of cooperation, he added.
Huang said Northrop Grumman has long been a partner of Taiwan's Air Force by making its F-5Es that have served in the country for more than 40 years. Taiwan's E-2K Hawkeye early-warning aircraft is also a product of the American company, he said.
His company is looking forward to potential cooperation with Taiwan in building advanced trainer jets, UAVs as well as a domestic satellite program being developed by the Taiwan Space Agency, Huang said.
Northrop Grumman is one of the prominent participants in this year's TADTE, which runs until Saturday, after a four-year break.
Other American companies, including Lockheed Martin, L3Harris, Raytheon and BAE Systems, together with 41 small to medium-sized companies are showcasing their products at the debut USA Pavilion in the three-day show.
The last time TADTE was held was in 2019. The 2021 edition was canceled due to the COVID-19 pandemic.
View All