Taiwan software market to grow to US$4.13 billion by 2027 with AI in focus: IDC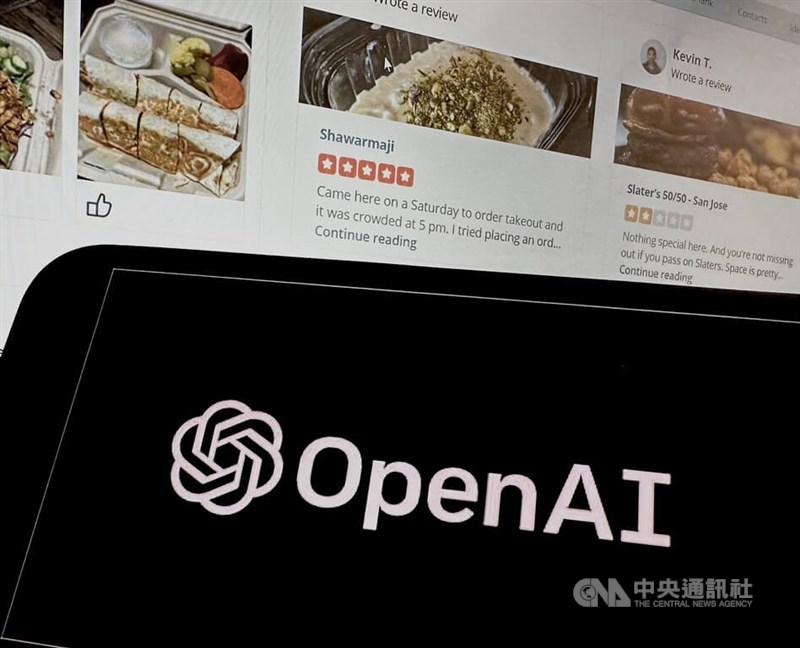 Taipei, May 27 (CNA) The local software market is expected to grow to US$4.13 billion by 2027 from US$2.57 billion in 2022, with the artificial intelligence sector playing a major role in helping to boost growth, according to U.S.-based market information advisory firm International Data Corp. (IDC).
In a research report, IDC said the compound annual growth rate (CAGR) of Taiwan's software market is expected to reach 9.9 percent between 2022-2027, with the CAGR for the AI sector expected to be as high as 25.9 percent, the highest among all segments of the local software market.
IDC said the forecast indicates strong demand for AI applications in Taiwan.
Shirley Tsai (蔡秀宜), a senior research manager at IDC Taiwan, said in the report that in recent years, many tech giants and start-ups have intensified efforts to develop the AI sector.
In the wake of AI technology improving, and products and services hitting the stores, along with the presence of ChatGPT, an AI chatbot developed by OpenAI and released in November 2022, Tsai said that not only enterprises, but also the general public now have no limits on their ideas of what AI applications have the potential to achieve in the future, adding that she expects the AI business to grow at a speedy pace.
Citing booming AI applications, on Wednesday U.S.-based graphics processing unit designer Nvidia Corp. projected its sales for the current quarter would hit US$11 billion, 64 percent up from a year ago and smashing an early market estimate of US$7.2 billion.
On Saturday, Nvidia Founder and CEO Jensen Huang (黃仁勳) addressed the commencement ceremony at National Taiwan University in Taipei, saying AI is expected to create "golden opportunities" for industries in Taiwan.
According to IDC, Taiwan's software as a service (SaaS) sector, which includes cloud-based software and licensing delivery models, is expected to grow to US$2.45 billion in 2027 from about US$1.12 billion in 2022, with a CAGR of 16.8 percent.
In addition, Taiwan's cybersecurity-as-a-service (CSaaS) sector, a form of managed cybersecurity that is delivered through cloud technology, is expected to grow to US$470 million in 2027, up from US$210 million in 2022, the IDC report showed.
In the report, Yvette Lin (林雅惠), a senior market analyst at IDC Taiwan, said she expected enterprises would continue investing in cybersecurity to tackle increasing threats from cyber-attacks and fast market changes.