COST OF LIVING
/
Taiwan to raise electricity prices for certain users from April 1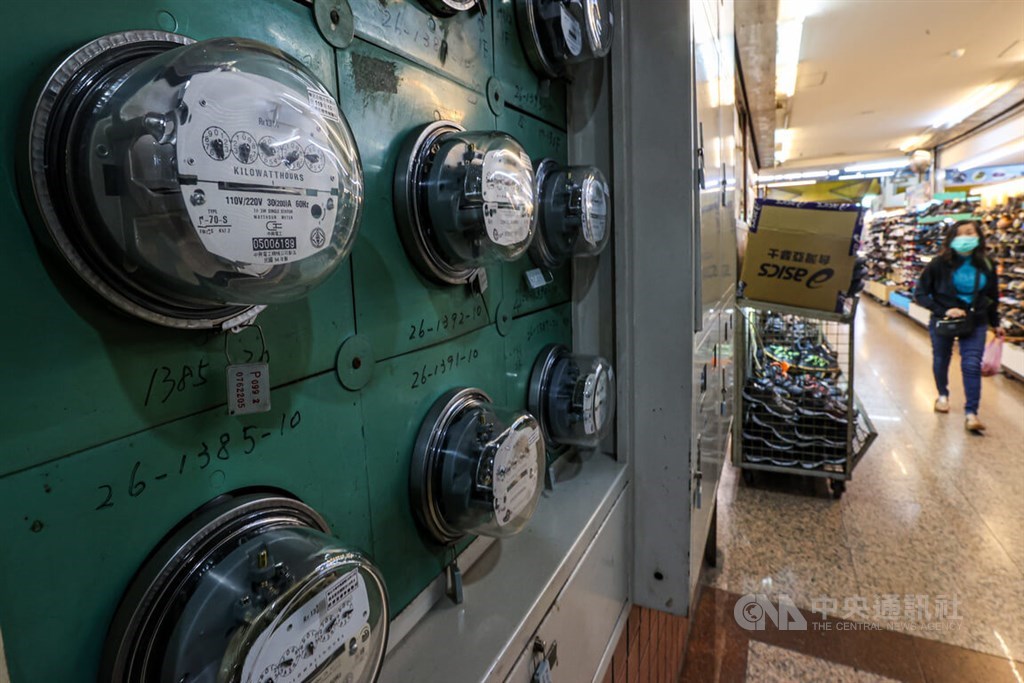 Taipei, March 17 (CNA) Certain homes and businesses in Taiwan will see their electricity rates rise by between 3 percent and 17 percent starting April 1, the Ministry of Economic Affairs (MOEA) announced Friday.
The price increases, which will only affect around 7 percent of domestic consumers, are being introduced in the wake of persistently high international fuel prices, the MOEA said in a statement following a meeting of its electricity prices review committee earlier in the day.
Because fuel prices are expected to remain high this year and place a financial burden on the state-run utility, Taiwan Power Co. (Taipower), electricity prices have to be adjusted to "reflect costs," the MOEA said.
Under the new rates, electricity prices will be raised by 3 percent for households which consume more than 700 per kilowatt-hour (kWh) a month, and 10 percent for households using over 1,000 kWh per month.
Small businesses consuming more than 1,500 kWh a month will see bills rise by 3 percent, while those using more than 3,000 kWh a month will face a 5 percent rise, according to the ministry.
As for industrial users, establishments that use high voltage and ultra-high voltage will see the price hikes of 17 percent, while smaller companies that use low-voltage electricity will see prices rise by 10 percent.
However, price increases will be halved for industrial users whose electricity consumption fell by 10 percent or more in the second half of 2022.
With an average of 11 percent in electricity price hikes, the average power rate will rise from NT$2.8064 (US$0.09) per kWh to NT$3.1154, according to the MOEA.
Taipower President Wang Yao-ting (王耀庭) said households and small businesses will see an average electricity price increase of 2.6 percent while industries will be affected by a more marked increase of 14.2 percent.
According to Taipwower, its electricity price increases are expected to result in an increase of 0.204 percentage points in the consumer price index (CPI).
Year-over-year, Taiwan's CPI increased by 2.74 percent over the first two months of 2023, and by 2.43 percent in February alone, according to government data.
Taiwan-based China Steel Corp., an "ultra-high voltage" user, said in a statement on Friday that the electricity price hike will push up its annual operating costs by about NT$1.24 billion.
However, the company said the bullish steel market should allow it to offset some of the increased costs.
In the semiconductor sector, United Microelectronics Corp. said that the price hike will have some impact on its gross margin, though it will not be significant, while Taiwan Semiconductor Manufacturing Co. (TSMC) did not respond to CNA's immediate request for comment.
View All