Emirates to start using A380s again on Taipei-Dubai route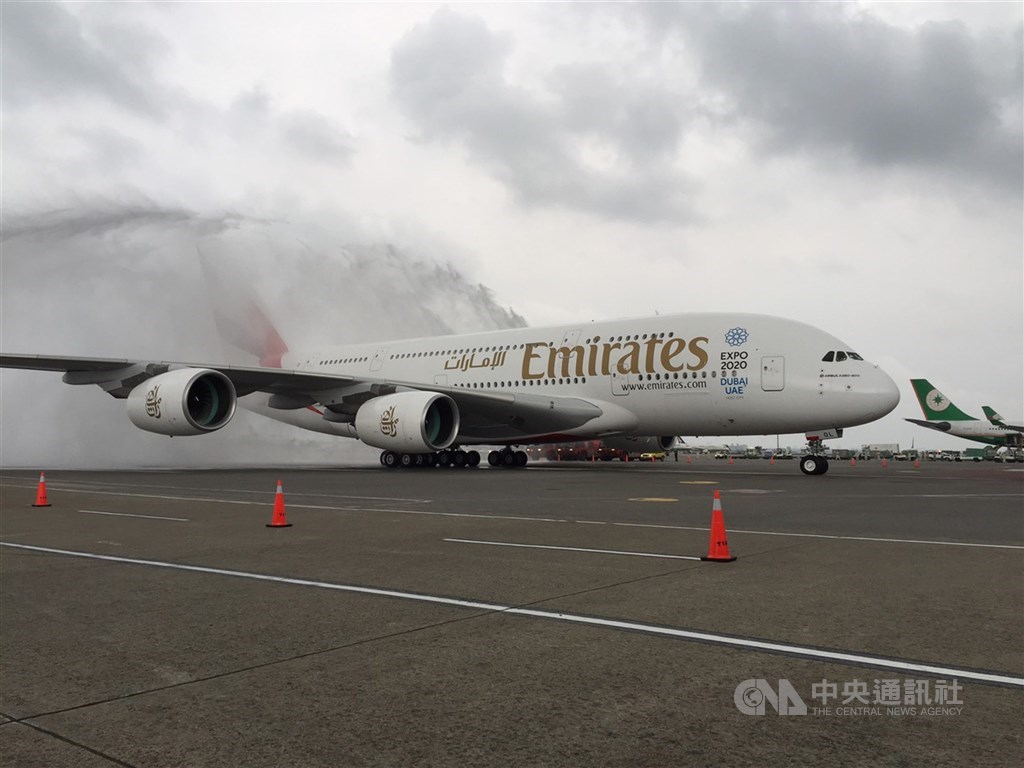 Taipei, March 15 (CNA) Dubai-based Emirates Airline announced Tuesday that it will reintroduce its larger Airbus A380s on its Taipei-Dubai route from Aug. 1 due to increasing market demand.
According to the airline, which operates daily round-trip flights, the double-decker plane will be able to accommodate 615 passengers, compared with 354 passengers with the current Boeing 777 model.
Thanks to robust forward bookings, Emirates said it will also deploy A380s again across its network, connecting Dubai with destinations such as Glasgow, Shanghai, Nice and Kuala Lumpur.
Emirates said in a statement that it has boosted operations by 31 percent since the start of its financial year and has further plans to ramp up seat capacity in its northern summer schedule.
In the coming months, established routes to Europe, Australia and Africa will also be served with more Emirates flights, while in East Asia, more cities are seeing route restarts, according to the carrier.
Emirates began serving daily flights on the Taipei-Dubai route in 2014 via Boeing 777 and switched to A380 in 2016.
The airline briefly suspended services from March to June 2022 due to the COVID-19 pandemic, and restarted with Boeing 777 again, serving three to four flights a week until last November, when daily services resumed.