15 receipts win NT$10 million in September-October invoice lottery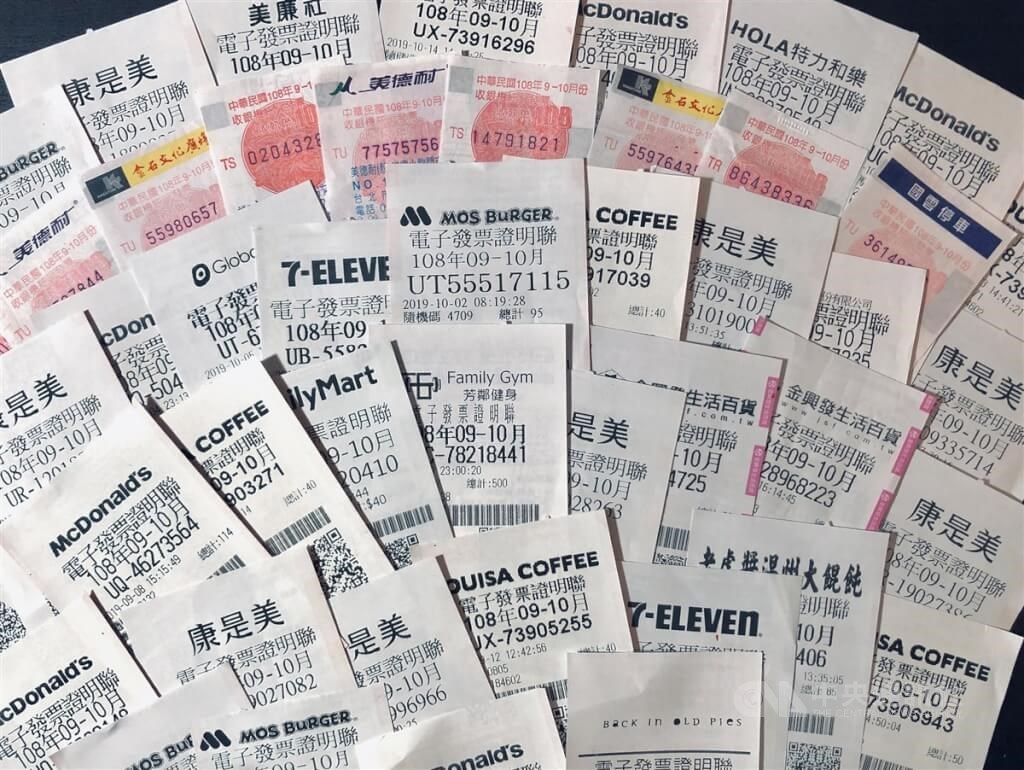 Taipei, Dec. 1 (CNA) A total of 15 receipts issued in September and October won the NT$10 million (US$326,864) special prize in Taiwan's bimonthly invoice lottery, the Ministry of Finance (MOF) said Thursday.
According to the MOF, two of the 15 receipts with the winning number 11174120 were issued by 7-Eleven convenience stores - one in Kaohsiung's Gangshan District for a NT$48 drink, and one for a NT$241 purchase of bread and recyclable garbage bags in Taichung's Beitun District.
Another of the NT$10 million winners was for a NT$125 pack of cigarettes bought at a Hi-Life in Taoyuan's Guanyin District, with NT$154 spent on food and drink at a FamilyMart in Kaohsiung's Gushan District also netting the top prize, the MOF said.
Meanwhile, 7-Eleven stores also issued two of the 12 receipts with the NT$2 million grand prize-winning number 59276913, according to the MOF - one in Taichung's Dali District for a NT$10 bill payment and another in Hsinchu County's Hukou Township for a NT$49 drink.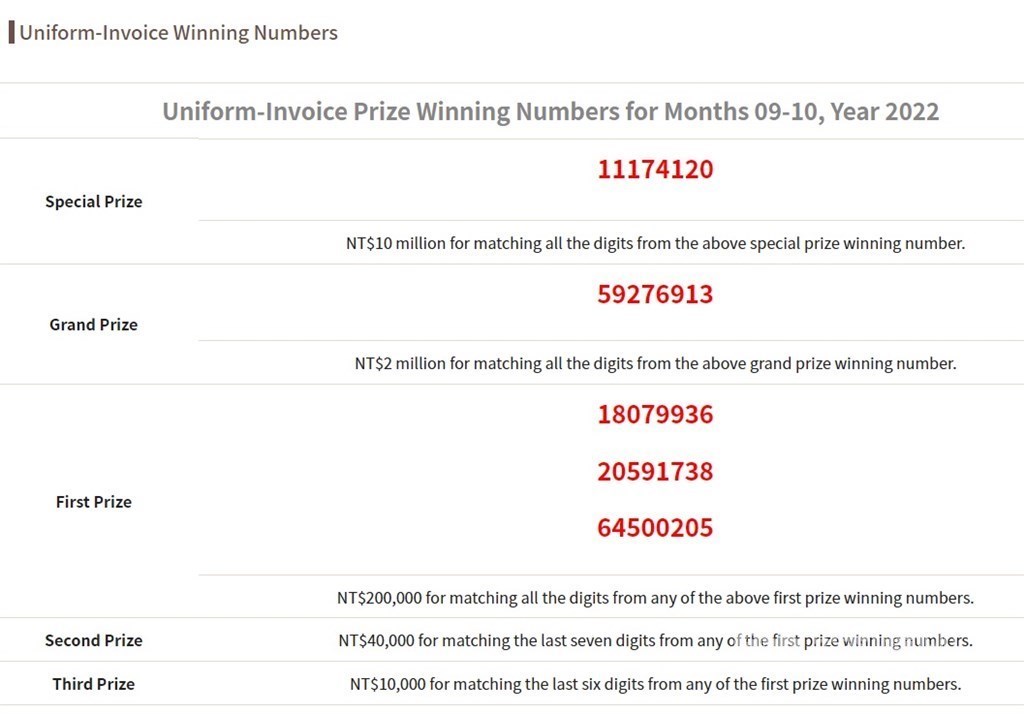 Two more NT$2 million winners were issued by FamilyMart stores in New Taipei's Yonghe District and Tainan's North District, the MOF added.
The September-October lottery prizes can be claimed between Dec. 6 and March 6, 2023, according to the ministry.
Taiwan's uniform invoice lottery started in 1951 to increase the issuance of receipts and clamp down on tax evasion by businesses.