TSMC Arizona plant on track to start production in 2024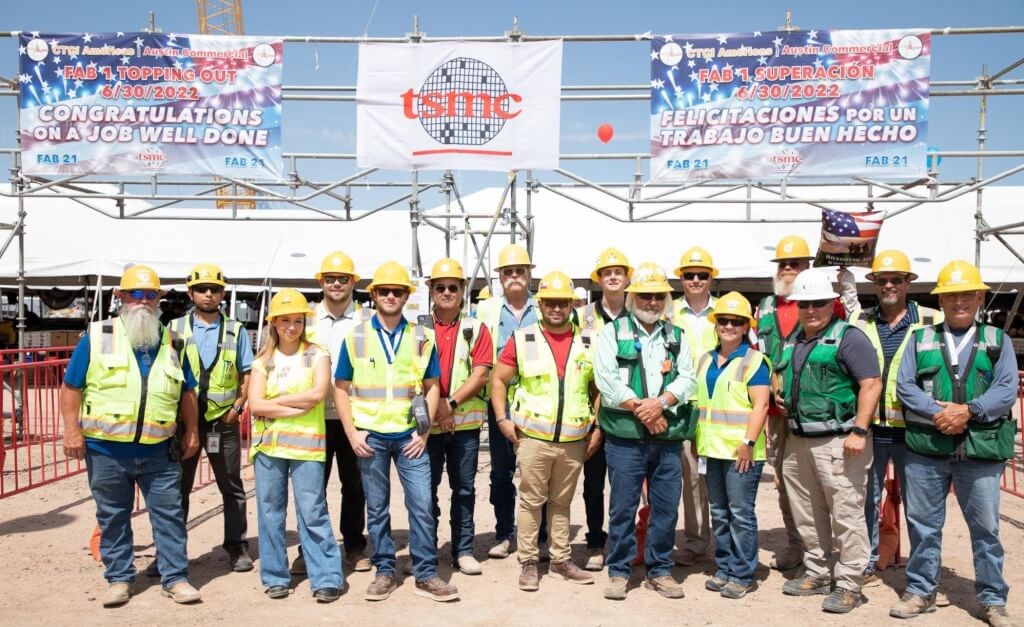 Taipei, July 28 (CNA) Taiwan Semiconductor Manufacturing Co. (TSMC), the world's largest contract chipmaker, confirmed Wednesday that its 5-nanometer process plant in the U.S. state of Arizona remains on track to begin production in 2024.
In a LinkedIn post, the company said it had recently celebrated the placing of the last beam on the new facility -- an event known as a "topping out" ceremony -- with over 4,000 people in attendance.
"TSMC Arizona is on time and on track to bring the most advanced leading-edge semiconductor technology to the U.S.," the post said.
The statement confirms TSMC's previously-stated plans to begin operations at the plant in 2024.
According to the firm, it will initially produce around 20,000 chips per month using the 5nm process.
Earlier this month, TSMC Chairman Mark Liu (劉德音) said the cost of constructing the plant had been higher than expected, both because of high labor costs and pandemic-related supply chain issues.
Despite these challenges, Liu said the plant was necessary to meet the demands of TSMC customers in the region, and that subsidies from the U.S. government could help to offset the costs.