Industrial production up year-on-year for 27th straight month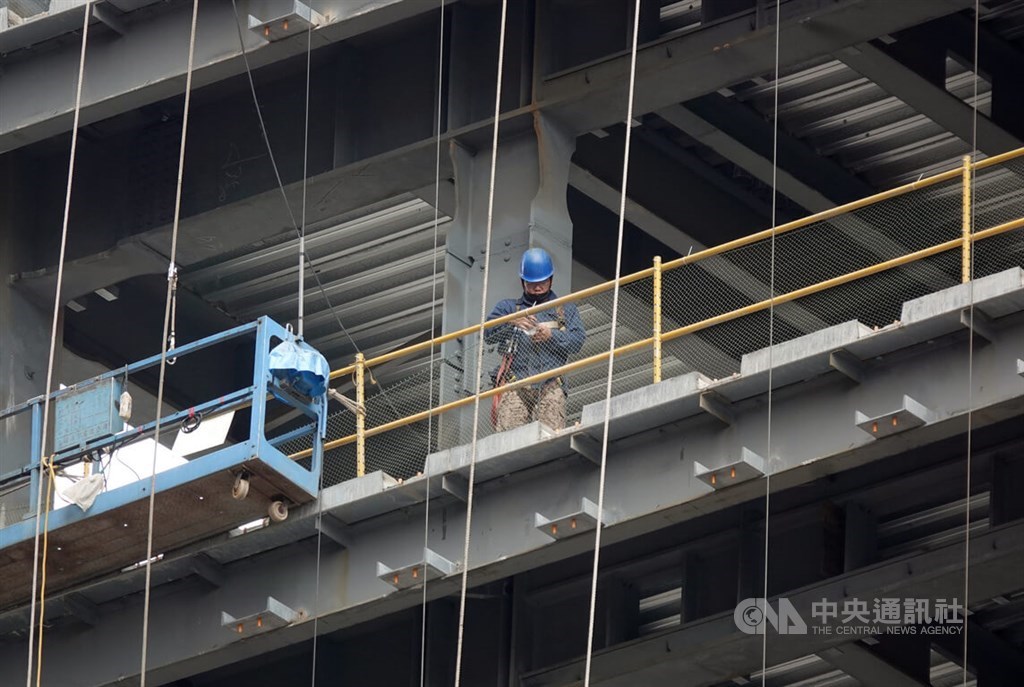 Taipei, May 23 (CNA) Taiwan's industrial production rose for the 27th consecutive month on the back of robust global demand for semiconductors, the Ministry of Economic Affairs (MOEA) said Monday.
The industrial production index rose 7.33 percent from a year earlier to 132.70 in April after having risen 2.40 percent year-on-year in March, MOEA data showed.
The sub-index for the manufacturing sector, which accounts for more than 90 percent of total production, also increased for a 27th straight month in April, rising 7.50 percent from a year earlier to 135.19, MOEA data showed.
In the first fourth months of 2022, the industrial production index was 131.48, up 6.70 percent from a year earlier, while the sub-index for the manufacturing sector was up 6.85 percent year-on-year at 134.22, according to the MOEA.
Huang Wei-chieh (黃偉傑), deputy director of the MOEA's Department of Statistics, said the semiconductor industry, a key component of the index's sustained rise, continued to benefit from strong global demand for emerging technologies, in particular for high performance computing (HPC) devices and automotive electronics.
Some old economy industries, however, felt the pinch of lockdowns in several industrial Chinese cities, including Shanghai, Kunshan and Suzhou, which interrupted supply chains and shipping services, Huang said.
Those lockdowns did not effect HPC and automotive electronics products nearly as much because demand largely came from the American and European markets rather than China, according to Huang.
In April, production generated by the electronics component sector rose 17.81 percent from a year earlier, which was its 30th consecutive month of year-on-year growth.
Semiconductor suppliers posted a 27.65 percent increase in production from a year earlier, but flat panel suppliers saw their production fall 14.60 percent as China's COVID-19 lockdowns weakened demand for consumer electronics products, the MOEA said.
Production in the computer and optoelectronics industry rose 5.48 percent from a year earlier due to strong demand for cloud technology-based gadgets and an improving supply chain for servers and routers.
That growth in the sector was somewhat offset, however, by a fall in production in consumer electronics items such as TVs, handheld devices, and notebook computers, the MOEA said.
The MOEA said the base metals sector was also affected by China's lockdowns as well as shutdowns for annual maintenance in April and saw production fall 7.12 percent from a year earlier during the month.
Production in the machinery and auto/auto part industries edged lower by 0.97 percent and 1.26 percent, respectively, from a year earlier in April, also due to China's lockdowns, which not only hurt production but also affected demand for vehicles and parts, the MOEA said.
Looking ahead, Huang said demand for semiconductors is expected to continue to push up production in the local manufacturing sector in May, but it remains to be seen if China's easing of its lockdowns will help old economy industries.
Huang said the MOEA expects production in the manufacturing sector to grow 5.2-8.3 percent from a year earlier in May.