Jobless rate falls in April, but May figure could rise amid COVID-19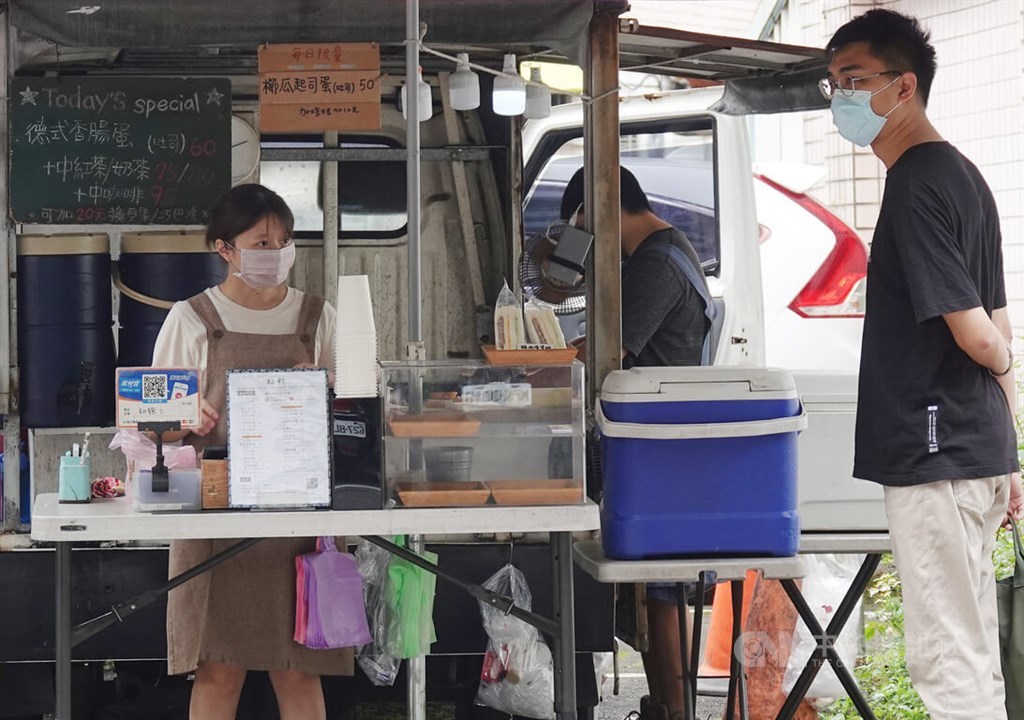 Taipei, May 23 (CNA) Taiwan's jobless rate edged lower in April from a month earlier, but could rise again in May because of the spike in COVID-19 cases, the Directorate General of Budget, Accounting and Statistics (DGBAS) said Monday.
Employment remained stable in April as the local economy grew at a steady pace, the DGBAS said.
The jobless rate fell 0.04 percentage points from a month earlier to 3.62 percent, and it also fell 0.02 percentage points from March to 3.68 percent after seasonal adjustments, according to the latest DGBAS figures released Monday.
In April, the number of people who were unemployed fell by 6,000, or 1.39 percent, from a month earlier to 429,000, while the number of employed workers fell by 25,000, or 0.22 percent, to 11.42 million, DGBAS figures showed.
Chen Hui-hsin (陳惠欣), deputy director of the DGBAS census department, said the falls in both the nominal and seasonally adjusted jobless rates in April showed stability in the local employment market.
She attributed some of the fall in employed workers to the decline in Taiwan's working age population as its society continues to age.
In the first four months of the year, the jobless rate averaged 3.64 percent, down 0.03 percentage points from a year earlier, the DGBAS said.
The number of those who lost jobs due to business closures or downsizing fell from a month earlier for the 10th consecutive month in April, by 2,000 people, while the number of first-time jobseekers also dropped 2,000 from March, the DGBAS said.
The unemployment rate among people with a university degree was 5.19 percent in April, the highest among all groups based on educational background, according to DGBAS figures.
The jobless rate for individuals with a senior high school and junior high school education was 2.53 percent and 3.35 percent, respectively, DGBAS figures showed.
The unemployment rate in the 20-24 age group was 12.26 percent, with the majority of them first-time jobseekers, while it was 8.11 percent in the 15-19 age category, and 6.10 percent in the 25-29 age group, the data showed.
Chen said the April data was based on a survey conducted April 10-16, when the number of COVID-19 cases in Taiwan ranged between 500 and 1,300 a day.
But those numbers have exploded since then, with more than 60,000 new cases reported per day since May 12.
The May unemployment data will be based on a survey conducted from May 15 to 21, so the May jobless rate could rise, Chen warned.