Taiwan shares end higher but gains capped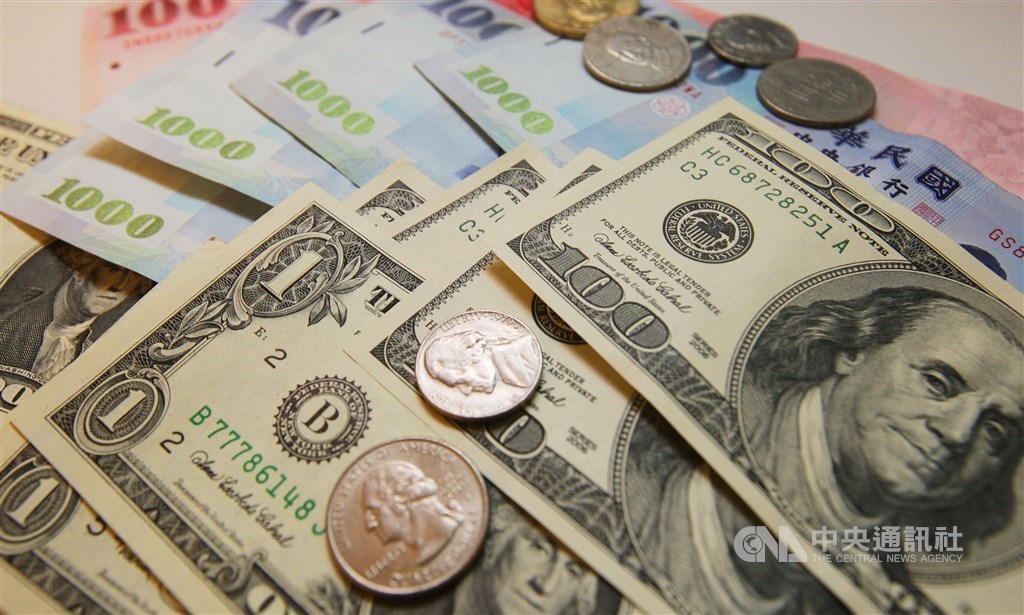 Taipei, May 16 (CNA) Shares in Taiwan closed higher Monday after a rally on markets in the United States, but the gains were limited amid fears that volatility will return because of anticipated interest rate hikes by the U.S. Federal Reserve, dealers said.
The bellwether electronics sector continued its strength from a session earlier on a technical rebound, with semiconductor heavyweights benefiting, but the transportation and financial sectors fell, limiting the rally on the broader market, they said.
The Taiex, the Taiwan Stock Exchange's benchmark weighted index, ended up 68.50 points, or 0.43 percent, at 15,901.04, after moving between 15,847.46 and 16,032.85. Turnover totaled NT$238.97 billion (US$8.02 billion).
The market opened up 0.43 percent and rose to the day's high within 20 minutes on buying sparked by a 1.47 percent gain in the Dow Jones Industrial Average and a 3.82 percent gain in the tech-heavy Nasdaq on Friday, dealers said.
Friday's rally in the U.S. came after Fed Chair Jerome Powell said in a radio interview that the Fed would not put a 75 basis-point rate hike on the table.
After the Taiex breached the 16,000-point mark, however, some investors shifted to the sell side, pushing down non-tech stocks and eroding some of the electronics sector's early gains by the end of the session, dealers added.
"Despite the initial strong showing today, many investors were reluctant to chase prices amid fears the U.S. markets will see further volatility," MasterLink Securities analyst Tom Tang said, referring to a fall in the Dow Jones futures Monday.
While Powell's nixing of a 0.75 percentage point rate hike eased the concerns of many investors for the time being, market sentiment could change very quickly if any negative leads were to emerge, he said.
"So it was no surprise that many investors preferred short-term trades over long-term holdings," Tang said. "I think today's gains on the Taiex were just technical in nature after the recent tumble."
The electronics index rose 0.91 percent, and the semiconductor sub-index ended up 1.33 percent, after contract chipmaker Taiwan Semiconductor Manufacturing Co. (TSMC), the most heavily weighted stock in the market, rose 1.76 percent to close at NT$520.00.
"TSMC's recent losses largely reflected the concerns over rate hikes in the U.S. and had nothing to do with its fundamentals," Tang said.
"But because tech stocks could still see volatility in Taiwan and abroad, it's hard for me to predict where TSMC will see the nearest technical support if selling re-emerges," Tang said.
The buying in TSMC was seen in other semiconductor stocks.
United Microelectronics Corp. rose 1.23 percent to end at NT$49.45, dynamic random access memory chip supplier Nanya Technology Corp. closed 2.14 percent higher at NT$66.90, and high speed interface IC designer Asmedia Technology Inc. soared 4.42 percent to end at NT$1,300.00.
Bucking the upturn, smartphone IC designer MediaTek Inc. lost 2.14 percent to close at NT$825.00, and application-specific IC designer Alchip Technologies Ltd. fell 1.43 percent to end at NT$898.00.
Also in the electronics sector, iPhone assembler Hon Hai Precision Industry Co. rose 0.48 percent to close at NT$104.50, and flat panel maker Innolux Corp. closed 0.74 percent lower at NT$13.35 after Hon Hai announced it would not to send representatives to Innolux's board of directors.
"With the electronics sector leading the gains, non-tech stocks were largely marginalized. Selling appeared particularly heavy among shipping stocks," Tang said.
The transportation sector shed 2.44 percent after cargo shipping giants Hapag-Lloyd and Maersk were cited in reports as being downbeat about freight rates in the second half of 2022 following a recent fall in freight rates on routes between East Asia and the western U.S.
Among the falling shipping stocks, Evergreen Marine Corp., the largest container cargo shipper in Taiwan, lost 4.18 percent to close at NT$137.50, and rivals Yang Ming Marine Transport Corp. and Wan Hai Line Ltd. lost 3.64 percent and 3.58 percent, respectively, to end at NT$119.00 and NT$148.00.
In the financial sector, which lost 0.60 percent amid concerns over a fall in asset value caused by declining bond assets overseas, Cathay Financial Holding Co. lost 2.03 percent to close at NT$53.20, and Fubon Financial Holding Co. fell 1.73 percent to end at NT$62.40.
"Investors should watch closely the direction in which the U.S. dollar moves, because a stronger dollar will lead a liquidity flight away from Taiwan," Tang said. "It's possible the Taiex could test 15,616 points, the intraday low on May 12."
Despite the rise in the Taiex, foreign institutional investors sold a net NT$1.67 billion in shares Monday.