NT dollar bills with 'lucky' numbers fetch big profit over past decade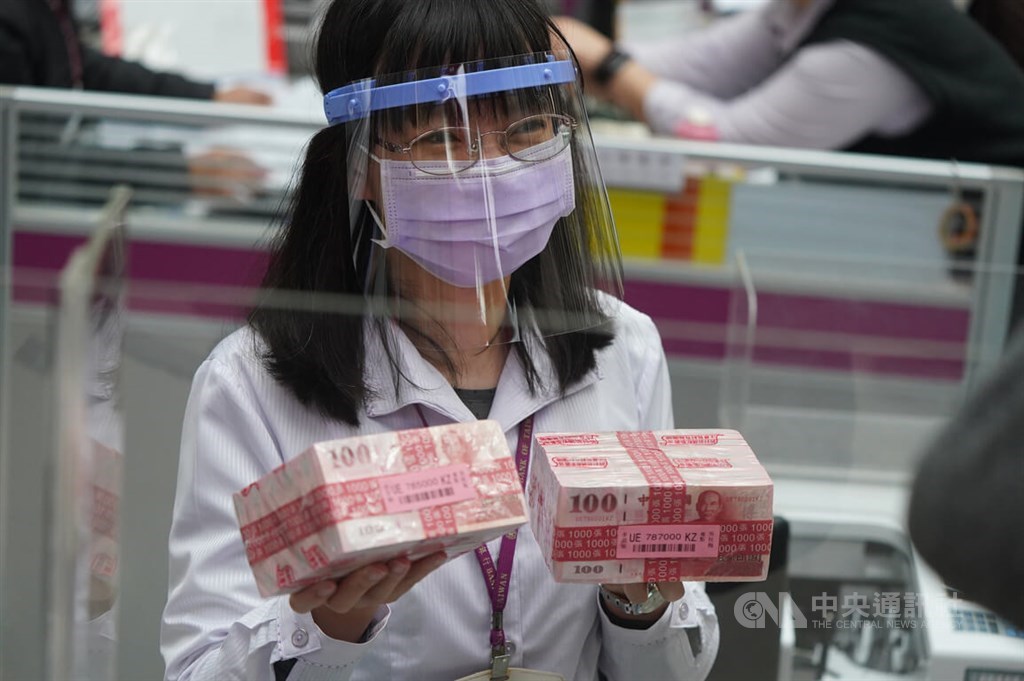 Taipei, May 7 (CNA) Taiwan dollar bills with special serial numbers have brought in a net NT$66 million (US$2.23 million) to the national coffers from auctions over the past decade, according to the central bank.
At the biannual auctions that began in 2012, the dollar bills generated total sales of NT$89.88 million, the central bank said Thursday.
The net profit from those auctions, which amounted to NT$66 million over the past 10 years, has been put into the Treasury, the central bank said.
The next auction, scheduled for May 19-24, will offer 4,592 "lucky" bills in NT$100, NT$500, and NT$1,000 denominations, the bank said.
In Taiwan, bills bearing serial numbers that sound similar to auspicious phrases in Mandarin are usually in high demand, the central bank said, citing examples such as 666666, 888888, 168168 and 168888.
In 2013, a NT$100 (US$3.37) bill with the serial number 888888 was auctioned for NT$15,360, the central bank said, noting that the Mandarin word for "eight" sounds similar to the one for "prosperous."
The auction later this month will be held online by the state-owned Bank of Taiwan, which will advertise the sales on its website and in newspapers, the central bank said.