AUO to cut capital by 20%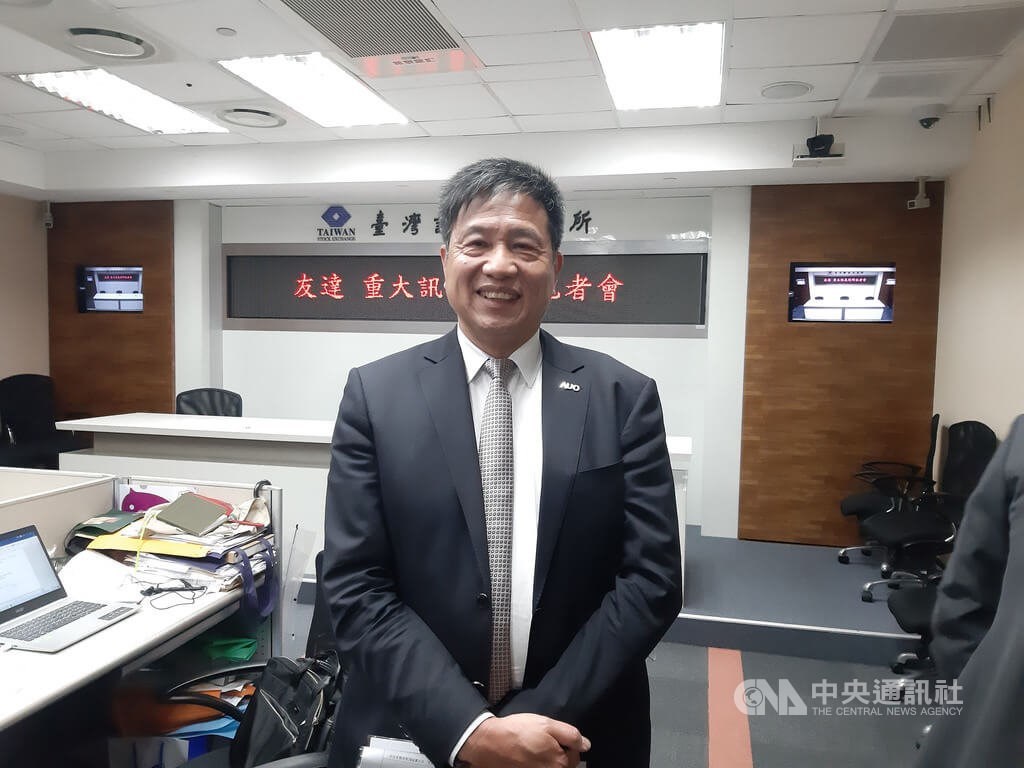 Taipei, March 29 (CNA) AU Optronics Corp. (AUO), one of Taiwan's leading flat panel makers, has proposed to cut its paid-in capital by 20 percent by returning cash to its shareholders.
At a news conference Monday, AUO Chairman Paul Peng (彭双浪) said he was confident the move toward a lighter capital structure will help the company better cope with the industry's cyclical nature and boost its returns to shareholders.
Under the capital reduction plan, AUO will cut about NT$19.25 billion (US$673 million), or 20 percent, from its current paid-in capital of NT$96.24 billion, resulting in a reduction of AUO shares in circulation to about 7.699 billion.
AUO has scheduled an annual general meeting for June 17 for shareholders to vote on the capital reduction proposal and the cash dividend payout proposal, according to the company.
Peng said AUO will distribute NT$28.82 billion to shareholders in 2022, consisting of a cash dividend of NT$1 per share and a NT$2 per share payout as part of the capital reduction plan.
In 2021, AUO had earnings per share of NT$6.44, the highest in 14 years, and AUO described the combined NT$3 per share payout as a dividend, pegging the dividend payout ratio -- the dividend amount divided by earnings per share -- as 46.6 percent.
Investors were not impressed, however. As of 11:54 a.m., AUO shares had fallen 2.20 percent to NT$20.00 in Taipei as analysts said many investors were unhappy with the cash dividend of NT$1 per share compared with EPS of NT$6.44.
AUO's American depositary receipts (ADRs) also fell 3.76 percent on U.S. markets overnight.
At the news conference, Peng said AUO was planning to distribute at least NT$55.77 billion to shareholders from 2022 to 2024, including the NT$28.82 billion planned for 2022.
That translated to a distribution of roughly NT$3.5 per share in 2023 and 2024, the company estimated.
AUO has benefited from the booming stay-at home economy amid COVID-19 and amassed more than NT$100 billion in cash in 2021, Peng said, leaving AUO in position to invest more in capital expenditure even after its proposal to issue cash dividends to shareholders.
He said AUO is planning to spend NT$45 billion in capex in 2022, including investing in a new 8.5-generation plant in Taiwan and an expansion of an existing plant in Kunshan in China's Jiangsu province.
AUO is one of several listed companies in Taiwan that are pushing capital reductions, a trend that analysts say is designed to boost their earnings per share.
Among other major companies proposing a similar move is Evergreen Marine Corp., the largest container cargo shipper in Taiwan. On March 15, it proposed cutting its paid-in capital by 60 percent from the current NT$52.91 billion to about NT$21.16 billion.
Yageo Corp., the world's third largest multi-layer ceramic capacitor (MLCC) supplier, announced on March 18 it will lower its paid-in capital by 20 percent as part of a capital restructuring plan to reduce its paid-in capital to NT$4.32 billion.