Taiwan shows solid growth in February, but leading indicators down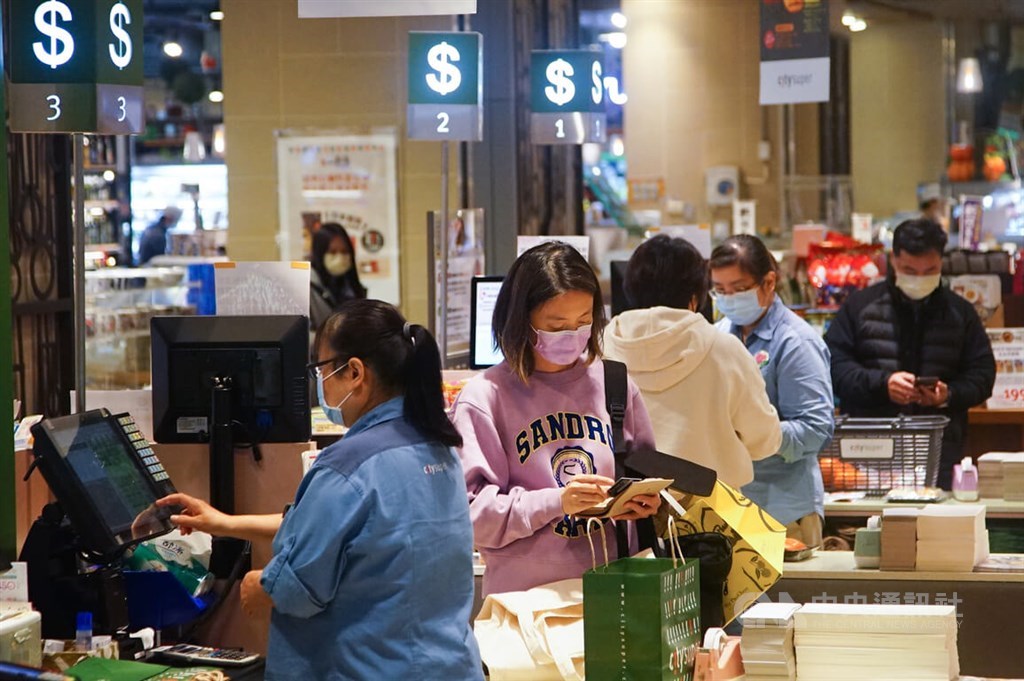 Taipei, March 28 (CNA) Taiwan's economy continued to run hot in February but there were signs that it was cooling down and facing challenges ahead, according to the National Development Council's (NDC's) index gauging the country's economic climate.
The NDC's composite index of monitoring indicators for February flashed a "yellow-red" light, indicating relatively strong growth, but fell two points to 34 from a month earlier, the second consecutive monthly fall and the lowest level since December 2020.
The index of leading indicators, which projects economic activity in the next three to six months, fell slightly for a fourth straight month to 100.65, the lowest level since July 2020 when Taiwan's economy was recovering from a COVID-19-induced dip.
Wu Ming-hui (吳明蕙), head of the NDC's Department of Economic Development, said the different indicators taken together offered a generally positive outlook.
The yellow-red light and rise in coincident indicators, which measures existing economic factors, "show that the economy is still growing steadily," Wu said.
"The economy is still running a little hot, just not as hot as it has been recently," said Wu, who anticipated that growth momentum would ease slightly in the coming months.
The council uses a five-color system to gauge Taiwan's economic performance, with red indicating an overheated economy, yellow-red referring to a warm economy, green signaling stable growth, yellow-blue representing sluggish growth, and blue suggesting contraction.
A monitoring indicator score of 38-45 indicates a red light, a 32-37 indicates a yellow-red light, and a 23-31 score reflects a green light.
Taiwan flashed a red light for 10 of the 11 months from February 2021 to December 2021, but has fallen below that threshold so far this year.
Wu said it was not surprising that the leading indicators were also on the decline, pointing to several factors such as the high bases of comparison set in 2021 and the uncertainty posed by the Russia-Ukraine war.
"Growth last year was strong, and indices for production, trade and sales were quite high, so it will be a challenge for growth rates this year to beat those of last year," Wu said.
"The Russia-Ukraine war is also affecting energy prices and commodities. Not only could rising oil prices push production costs higher, but supply chains could be affected."
Among the nine individual monitoring indicators in February, only two were down in February from the previous month. Imports of machines and electrical equipment went from red to yellow-red and manufacturing sector sales went from yellow-red to green.
The other indicators, including non-agricultural employment, exports, the stock market and industrial production, all remained unchanged under the NDC's five-color system.
All seven of the indicators that make up the leading indicators index (which are numerical and do not use the color system) fell in February, generally by small margins.
They include export orders, housing starts, real imports of semiconductor equipment, and the net addition to manufacturing and service sector workforces.
Even with the potential challenges ahead, Wu said increased investment along with exports would likely be an important source of growth in 2022, and she was confident Taiwan's economy would grow at a rate of at least 4 percent.