Taiwan's Bafang Dumpling opens first U.S. location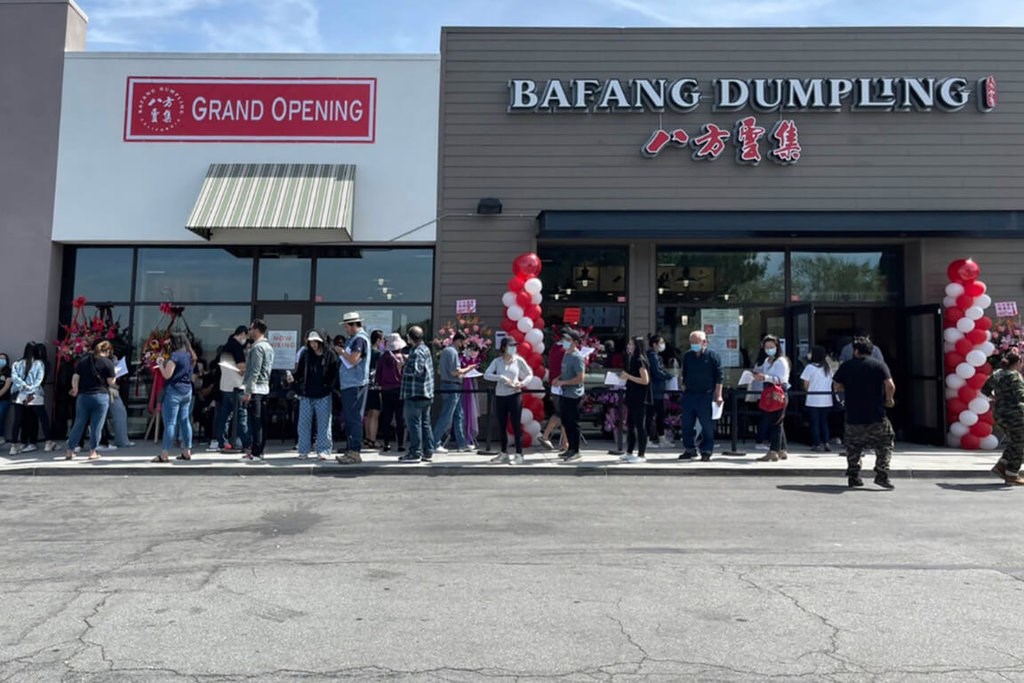 Taipei, March 28 (CNA) Taiwan fast food chain Bafang Dumpling recently opened its first U.S. branch in City of Industry, California, the company said Monday.
The new location, which officially opened on Friday, offers items aimed at the U.S. market as well as the mainstays of its Taiwanese menu, including dumplings, pot stickers, noodles, side dishes, soy milk and "hand-shaken" drinks, the company said in a statement.
In terms of prices, a set of six dumplings or pot stickers at the U.S. branch costs US$4.50, while a set of 12 costs US$8.75 -- equivalent to around NT$21 per dumpling, compared to NT$6 in Taiwan.
Meanwhile, a dozen dumplings with a side of hot and sour soup or corn chowder costs US$10.25, while the most expensive menu item -- pork rib noodles and lemon iced tea -- sells for US$14, according to the company.
In addition to the new branch -- which has around 230 square meters of floor space and seats 40 -- the company said it is planning to open locations in both northern and southern California and to begin selling franchises throughout North America.
Founded in 1998, Bafang Dumpling currently has over 1,000 stores in Taiwan, Hong Kong and China, and holds ownership stakes in the local brands Dante Coffee and Liang She Han Pork Ribs.
The company was listed on the Taiwan Stock Exchange last September.