COST OF LIVING
/
Mortgage payments to rise slightly after interest rate hike: central bank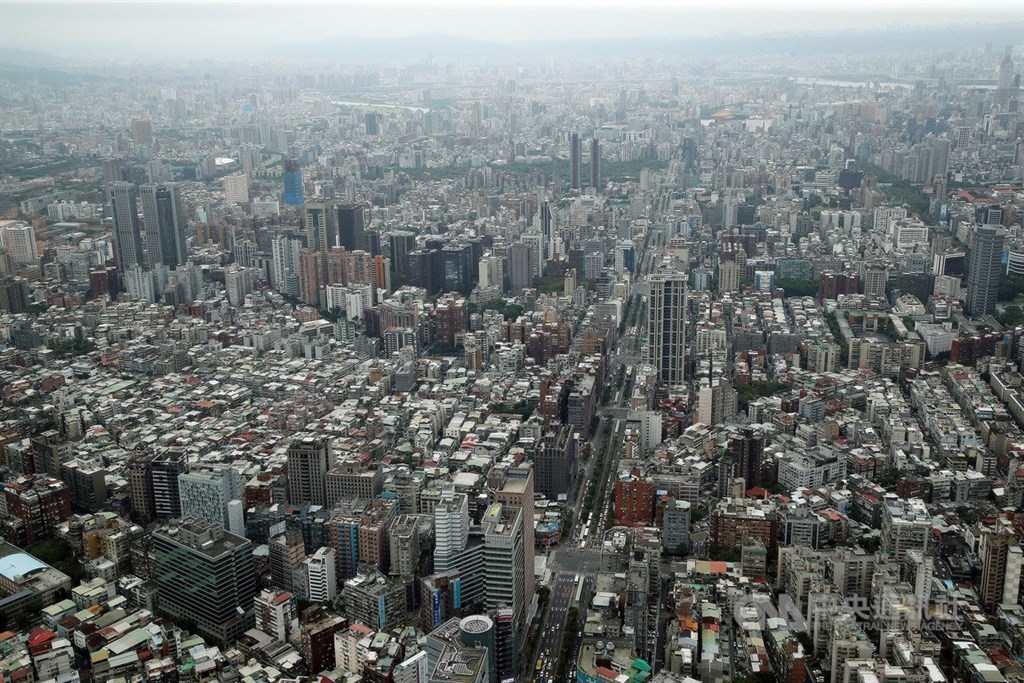 Taipei, March 17 (CNA) The decision by Taiwan's central bank to raise its benchmark discount rate by 0.25 percentage points to 1.375 percent will increase the annual payment on a NT$7.63 million (US$270,150) mortgage by NT$19,075, Central Bank Governor Yang Chin-long (楊金龍) said Thursday.
The central bank decided to raise its key interest rates by 0.25 percentage points after concluding a quarterly policymaking meeting Thursday.
After the rate hike takes effect Friday, the rate on accommodations with collateral will grow to 1.75 percent, while the rate on accommodations without collateral will rise to 3.625 percent, the central bank said.
An interest rate hike will inevitably impact home loan borrowers, Yang said, adding that based on the average mortgage loan of NT$7.63 million taken in the third quarter of last year, the 0.25 percentage points increase in the benchmark rate will see mortgage repayments increase by NT$19,075 annually.
While a rise in interest rates will increase the cost of mortgage loans, the central bank rate hike is aimed at tamping down inflation because stable commodity prices are conducive to economic development, Yang said.
Inflation concerns
As the conflict between Russia and Ukraine has caused fuel and commodity prices to spike, putting increasing import-induced inflationary pressure on Taiwan, the country's consumer price index (CPI) rose 2.36 percent year-on-year in February, exceeding the central bank's 2 percent target for the seventh month in a row, according to the central bank.
The CPI is expected to continue to grow into the third quarter, Yang said, adding that Taiwan's high consumer prices, increasing domestic demand and improving job market prompted the central bank to raise key interest rates.
Asked whether the central bank would follow the U.S. Federal Reserve in starting a rate hike cycle by raising rates again at its next quarterly policymaking meeting, Yang said the large and closed U.S. economy makes it possible to use interest rate policies to control the economy.
In contrast, Taiwan's export-oriented, small and open economy means foreign exchange rates have to be taken into account as well as interest rates when mapping out monetary policy, he said.
Views on central bank's move
Also Thursday, economic scholars and real estate brokers were of the view that a single quarter-point interest rate hike would have only a limited impact on the housing market.
A hike of 2.5-3 percentage points in rates might be enough to more seriously impact home loan borrowers, said Lin Che-chun (林哲群), a professor in the Department of Quantitative Finance at National Tsing Hua University.
In the mid to long-term, a better way to help curb soaring house prices in Taiwan is to rein in speculation in the property market by enforcing credit controls and releasing housing units lying idle onto the market, according to Chung-Hua Institution for Economic Research President Chang Chuang-chang (張傳章).
However, the central bank said Thursday it has no plans to adjust measures to bring property prices under control.
Dachrahn Wu (吳大任), director of National Central University's Research Center for Taiwan Economic Development, said that while the central bank's interest rate hike was made after considering growing imported inflation pressure, it could still impact domestic consumption because higher interest rates will increase the cost of borrowing and therefore impact consumption and investment.
The central bank will find it increasingly difficult to draft monetary policy in the future because it will have to strike a balance between curbing inflation and boosting the economy, he added.
Update
March 19: Taiwan's central bank to have 2 more rate hikes this year: UBS
March 19: Major lenders announce rate hikes after central bank's surprise rate increase
View All