Far EasTone to merge Asia Pacific Telecom in stock-swap deal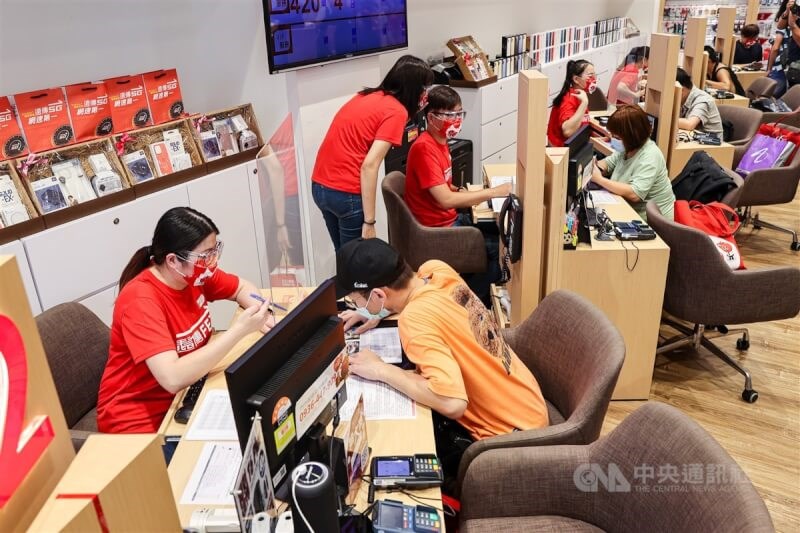 Taipei, Feb. 25 (CNA) Far EasTone Telecommunications Co., one of Taiwan's biggest telecom companies, announced Friday it would merge with smaller rival Asia Pacific Telecom Co. in a stock-swap deal.
The deal is valued at NT$24.7 billion (US$882 million), according to Far EasTone.
The merged company will continue under the Far EasTone name, with the Asia Pacific Telecom corporate identity ceasing to exist.
The merger is scheduled to be completed on Sept. 30, subject to approval by the National Communications Commission and the Fair Trade Commission.
It is the second merger deal in the local telecom industry announced in the past two months.
On Dec. 30, Far EasTone's rival Taiwan Mobile Co. announced a merger with smaller competitor Taiwan Star Telecom Corp.
After the two merger deals are completed, Taiwan will have three major telecom operators left: Chunghwa Telecom Co., Taiwan Mobile, and Far EasTone.
Far EasTone said the deal was expected to boost its competitive edge and enlarge synergies in a bid to strengthen its bottom line and push up its net worth per share.
Under the deal, Asia Pacific Telecom will use one common share in exchange for 0.0934406 Far EasTone shares.
For the stock swap, Far EasTone will issue new 356.68 million common shares including 93.44 million shares through a private placement.
Far EasTone said its number of customers would rise from 7.05 million to 9.2 million as a result of a merger, similar to Taiwan Mobile and Taiwan Star's combined numbers, and close to Chunghwa Telecom's 10.65 million.
Ching Chee (井琪), president of Far EasTone, said customers of Far EasTone and Asia Pacific Telecom should expect to enjoy enriched telecom resources and better services after the merger.
Before the merger deal was announced, Far EasTone and Asia Pacific Telecom had collaborated on 5G services by joining their 5G spectrums.
In September, Far EasTone took an 11.58 percent stake in Asia Pacific Telecom through a private placement to become the second-largest shareholder after Hon Hai Precision Industry Co., which owns a 36 percent stake.