Positive economic outlook for Taiwan: German Trade Office poll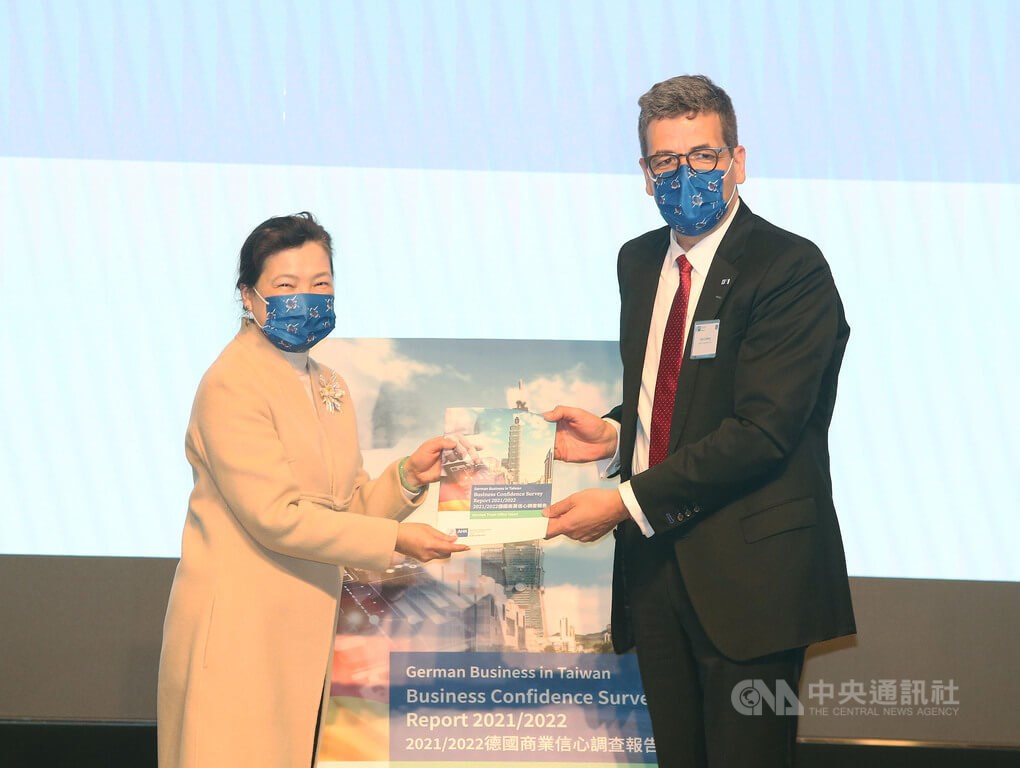 Taipei, Feb. 22 (CNA) A majority of German companies operating in Taiwan had a positive outlook on Taiwan's economy in 2022, but they also noted challenges that could impact their business, according to a poll released by the German Trade Office (GTO) Tuesday.
The office's Business Confidence Survey Report 2021/2022 showed that 61.3 percent of the German companies polled believed Taiwan's economic development would continue improving in 2022.
"The value slightly dropped compared to last year's record high of 63.3 percent, but it is still the second highest percentage recorded in the past six years," the report said.
Some 32 percent of the interviewees predicted that there would be no significant change in the country's economy in 2022, while 6.7 percent had a negative outlook on Taiwan's economic development, according to the poll, which was conducted from Dec. 6, 2021 to Jan. 18, 2022.
At the report's launch, GTO Chief Representative and Executive Director Axel Limberg, noted that the positive outlook was the basis for increasing developments by German companies in Taiwan.
According to the poll, nearly 43 percent of the more than 70 German companies surveyed are planning to invest more in Taiwan over the next two years, mainly in staff development and training, but also marketing and business development.
The findings of the poll showed "a trust in the Taiwanese market and its environment," Limberg said. "It is also very clear evidence of the commitment of German companies to Taiwan and its economy."
However, German companies also noted some of the challenges they face in Taiwan, including COVID-19 travel restrictions and supply chain disruptions.
In addition, the German companies expressed concern over the policies of Taiwan's government, with 34.2 percent of those polled saying the government's energy transition "may have a significant influence on their industry within the next few years," followed by digitization (32.9%) and climate protection (31.6%).
"Domestic challenges are becoming increasingly relevant, which should be tackled to maintain a favorable business environment for companies operating in Taiwan as well as companies interested in entering the Taiwanese market," the report noted.
At the report launch, Minister of Economic Affairs Wang Mei-hua (王美花) said that her ministry had been working hard to ensure a stable and sustainable power supply and pursue its goal of net-zero emissions by 2050.
"The ministry will also endeavor to assist our companies go green," she said, without elaborating.
"Taiwan is currently entering a very crucial period of low carbon transformation. We welcome German and European businesses to play a part in this process," she added.