COST OF LIVING
/
Taiwan GDP growth target set at 4.6%, price warning mechanism planned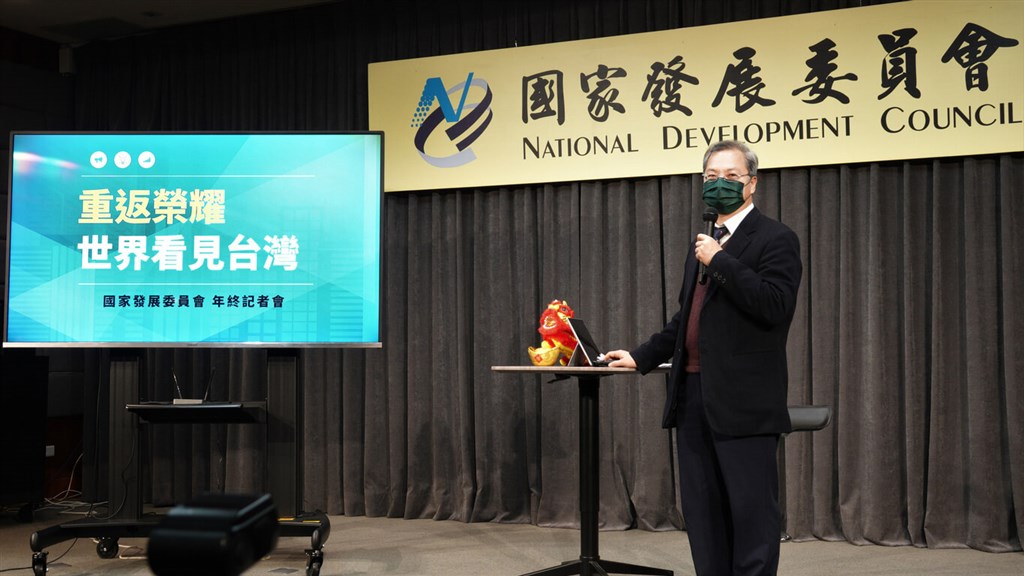 Taipei, Jan. 18 (CNA) Taiwan's top economic planner, the National Development Council (NDC), on Tuesday set an economic growth target of 4.6 percent for 2022, higher than a November forecast of 4.15 percent from the Directorate General of Budget, Accounting and Statistics (DGBAS).
NDC chief Kung Ming-hsin (龔明鑫) said the momentum from a strong economic showing for Taiwan in 2021 was expected to continue over 2022, boosted by rising domestic investments, strong outbound sales as well as improving private consumption.
Concerns over inflation
Amid concerns over growing inflationary pressures, the NDC said it was planning to set up a price-warning mechanism to monitor fluctuations in the upper, middle, and downstream industrial segments in a bid to stem rises in the price of consumer goods.
The local consumer price index (CPI) for December rose 2.62 percent from a year earlier, above the government's 2 percent inflationary alert level for the fifth consecutive month on the back of a spike in fuel and food prices.
In November, the DGBAS forecast a 1.61 percent increase in CPI for 2022, down from a 1.98 percent rise anticipated for 2021.
GDP forecast
At the time, the DGBAS also raised Taiwan's 2021 GDP growth by 0.21 percentage points from an earlier estimate made in August to 6.09 percent thanks to a strong export performance driven by robust global demand for both tech products and old economy items.
The directorate also predicted that GDP per capita would hit US$32,787 in 2021, compared with US$28,383 in 2020, with the 2022 figure estimated to grow to US$34,880.
The DGBAS is scheduled to release details of its 2021 GDP indicators in February.
NDC's views
At the NDC's year-end press conference Tuesday, Kung said the NDC had set a target range between 4.25 percent and 4.6 percent for Taiwan's GDP growth in 2022, and a GDP per capita range between US$34,994 and US$35,113 for the year.
Commenting on plans to revive private consumption, Kung said a 4 percent pay raise for public sector workers alongside an improving COVID-19 situation was expected to stimulate domestic consumption and bolster the local economy.
As for rising consumer prices, Kung admitted that Taiwan was facing some inflationary pressure, but contended that the NDC would take advantage of its planned price warning system to monitor fluctuations in raw material prices and intermediate product prices and take corrective action, without providing specifics.
Kung said the silver lining was that the CPI's growth for 2022 would be slower compared with 2021, in particular in the second quarter and beyond due to a relatively high comparison base over the same period of the previous year.
Kung added that the U.S. Federal Reserve was expected to kick off a rate-hike cycle later this year and Taiwan's central bank was likely to follow suit, so higher interest rates are expected to help to rein in inflationary pressure.
The market has anticipated the Fed will raise its key interest rates in March at the earliest and three additional rate hikes later in the year.
View All