'One ID' facial recognition trial launched in Taoyuan airport T2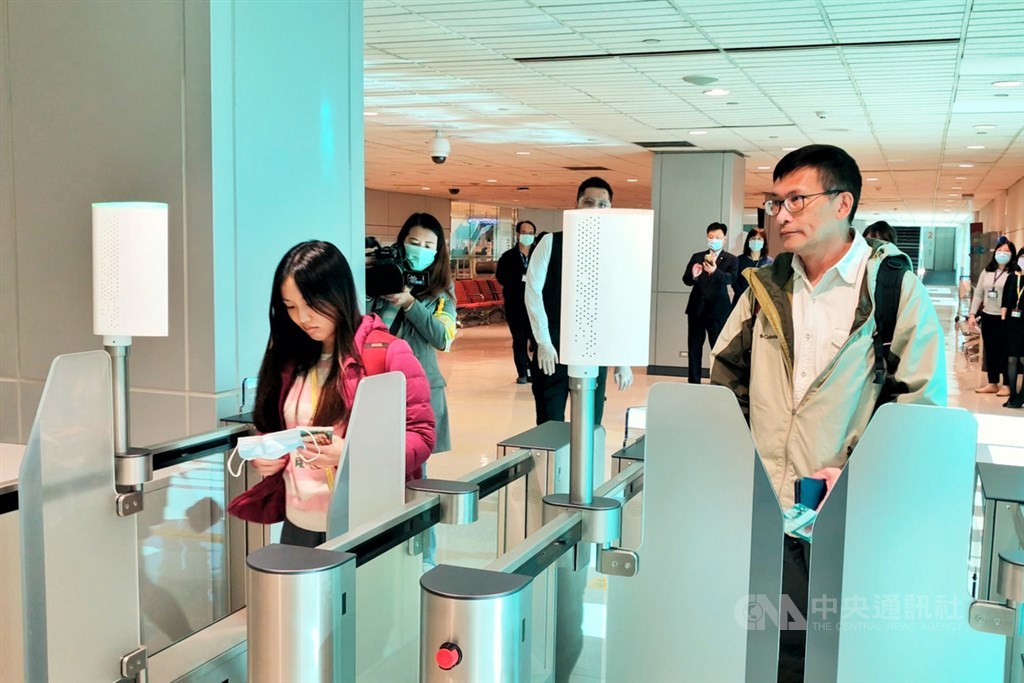 Taipei, Dec. 15 (CNA) Taoyuan International Airport, the country's main gateway, adopted the "One ID" facial recognition system in Terminal 2 on a trial basis Wednesday, with the goal of reducing waiting times for passengers.
Following a 14-day pressure test that began on Dec. 1, when only one China Airlines and EVA Airways flight each per day used the system, it has proven stable for wider adoption, said Taoyuan International Airport Corp. (TIAC) President Jerry Dan (但昭璧).
The system will be provided as an option for passengers departing from two gates in Terminal 2 from Wednesday until the end of August 2022.
Over the past two weeks, more than 700 passengers, or 56 percent of all passengers, used the "One ID" system, which has been promoted by the International Air Transport Association since 2019, Dan said.
The introduction of the system based on identity management and biometric recognition is partly a preventive measure to combat the COVID-19 pandemic but also preparation for the post-pandemic era, he said.
The new process involves passengers having their faces scanned and presenting a passport at either check-in and immigration but not other security checks. Those facial images are stored in a database, according to the company.
Data collected will only be used to check the identity of passengers as they move through the airport. It will be transmitted to a closed VPN network and be deleted after the flight takes off, it said.
At the end of August 2022 the program will enter a new stage, according to the company, without providing further details.
Many passengers who tried the service on Wednesday said they were impressed by it.
A woman surnamed Lee (李), who was heading to Hong Kong, said she had been hoping to try out the airport's facial recognition system after learning about it.
Describing the new technology as interesting, Lee said it took her only two seconds to pass through the facial scan system.