Taiwan's Hon Hai to add 20 'lighthouse' factories in 2021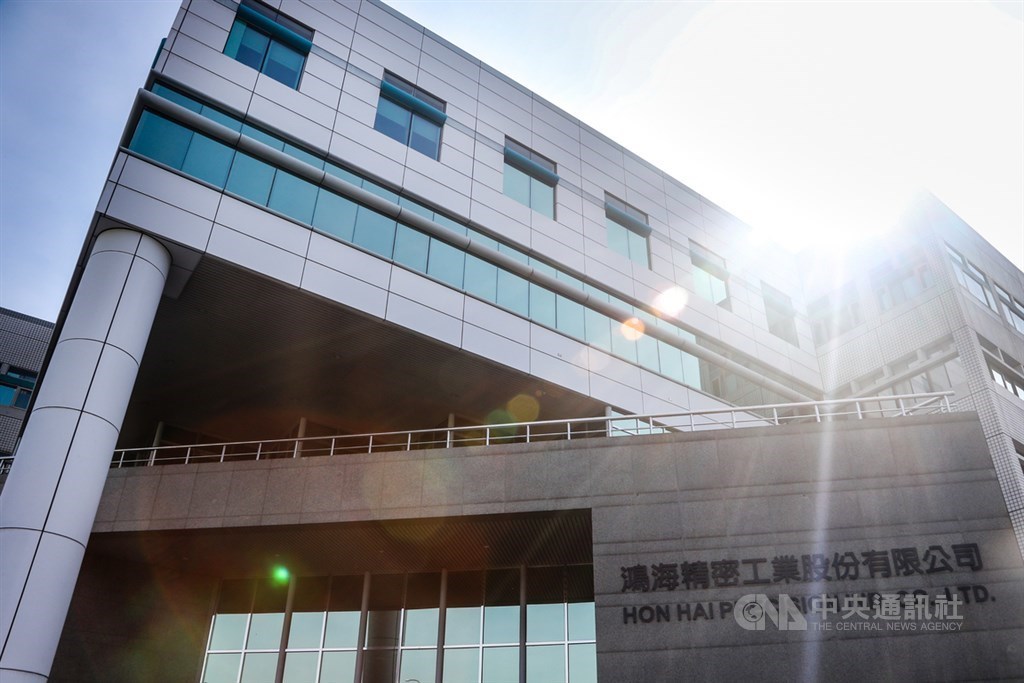 Taipei, Sept. 25 (CNA) Hon Hai Precision Industry Co., the world's largest contract electronics maker, plans to add 20 "lighthouse" factories in 2021 to pursue its goal of expanding smart manufacturing.
In a virtual SEMICON Taiwan 2021 forum held on Friday, Hon Hai's chief information officer Kung Pei-yuan (龔培元) said lighthouse factories have become a leading indicator of smart manufacturing and industry 4.0, which is powered by industrial Internet of Things (IIoT) and cyber-physical systems.
Kung said Hon Hai, also known as Foxconn on the global market, has intensified its efforts in transform itself by stepping into smart manufacturing, and for this year, the number of its new lighthouse factories is expected to hit 20 after 11 were selected by the World Economic Forum (WEF) last year.
In 2020, Kung said, Hon Hai's 11 production sites named as lighthouse factories were located in China, including the ones in Shenzhen, Guangdong province and Chengdu in Sichuan province.
For this year, Kung said, Hon Hai will push for its plants in Wuhan, China's Hunan province and Zhengzhou of Henan province to be recognized as lighthouse factories by the WEF.
In China, Hon Hai owns a broad production network with a workforce of more than 1 million workers and Shenzhen and Chengdu have become Hon Hai's hubs to roll out iPhones and other gadgets for Apple Inc.
In addition to its plants in China's Wuhan and Zhengzhou, Hon Hai has listed plants located in Taiwan and Vietnam as potential lighthouse factories for 2021, Kung said.
In Taiwan, Hon Hai is assisting its subsidiary under the company's corporate umbrella to file an application with the WEF to include a plant on the global lighthouse list, Kung added in his speech on Hon Hai Digital Transformation and Smart Manufacturing.
Kung said Hon Hai has recognized the needs for manufacturing transformation and now it is transforming itself from a labor-intensive production model to a digital production model, which has become the company's core strategies for future development.
Kung said Hon Hai has benefited from its efforts to upgrade its production sites into recognized lighthouse factories as the company as a whole has seen efficiency improving, inventories falling and labor costs reduced.
Kung added Hon Hai has introduced to its subsidiaries a standardized production management platform and provided them with the necessary technologies for upgrading their plants into lighthouse factories.
Hon Hai Vice Chairman Jay Lee (李傑) has said that because of COVID-19, the global supply chain has been faced with manpower shortages and disruptions in component supplies, but emerging technologies used by lighthouse factories such as AI, IoT, smart systems, and digital systems could help mitigate the problems.