Taiwan, Australia hold talks on hydrogen energy development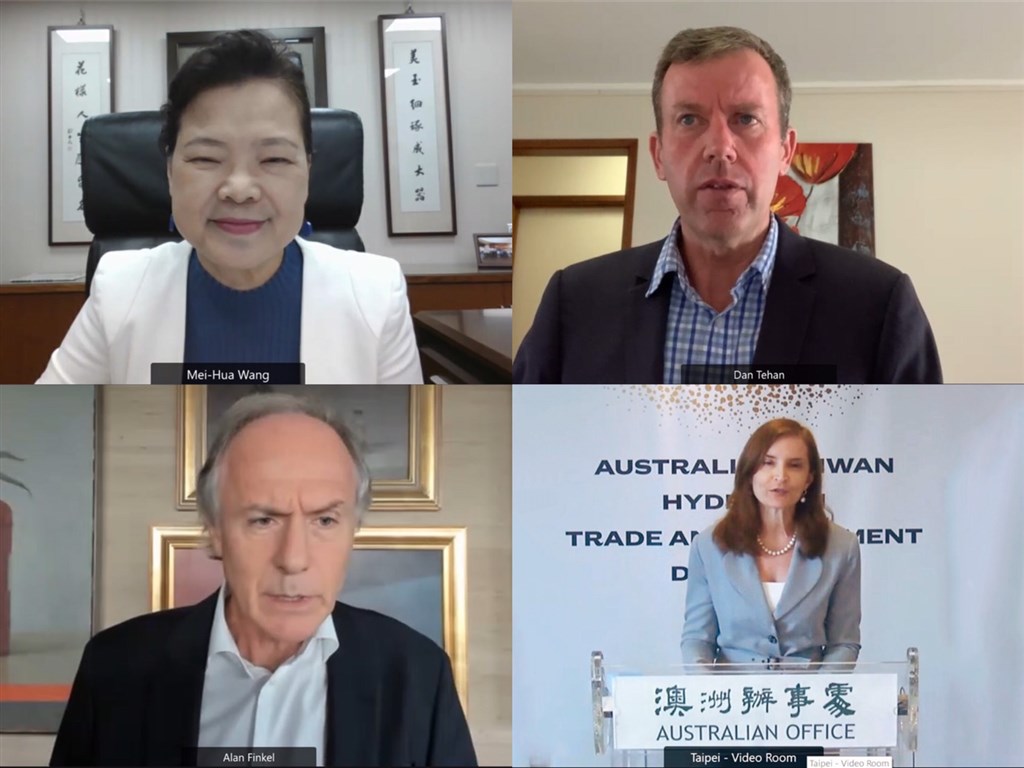 Taipei, July 29 (CNA) Taiwan and Australia on Thursday discussed opportunities for bilateral cooperation in the area of clean energy, including the development of hydrogen-based technologies, and agreed to expand their trade and investment efforts in such fields.
The talks, held virtually under the bilateral Hydrogen Trade and Investment Dialogue, also included strategies for increasing renewable energy, according to the Australian Office Taipei, which hosted the discussions.
In recent years, cooperation between Australia and Taiwan has expanded to offshore wind energy, and Taiwan plans to make a greater push for partnership with its international friends on the application and development of hydrogen energy, Taiwan's Economics Minister Wang Mei-hua (王美花) said at the forum.
According to the Ministry of Economic Affairs (MOEA), Wang also noted that 27 percent of Taiwan's natural gas and 70 percent of its coal requirements come from Australia.
The Australian delegation at the forum was led by the country's Economics Minister Dan Tehan and Special Adviser on Low Emissions Technology Alan Finkel, who detailed in his keynote speech the challenges and opportunities related to hydrogen energy, the MOEA said in press release.
In a separate statement, the Australian Office Taipei said the two sides also discussed the possibility of deepening business engagements to support increased investment in clean energy technologies, including hydrogen energy.
"The development and deployment of low emissions technologies will be critical to reducing emissions and creating new economic opportunities," the Australian office said. "They will also provide enormous opportunities for Australia and Taiwan to deepen our trade and investment cooperation, including in wind and solar, and in emerging low emissions technologies such as hydrogen."
According to the office, the Hydrogen Trade and Investment Dialogue aligns with the goals of the Joint Energy and Minerals, Trade and Investment Cooperation (JEMTIC) consultations to explore new opportunities for energy cooperation and investment between Australia and Taiwan.
JEMTIC supports the multi-layered exchanges between Australia and Taiwan on resources and energy, and it bolsters economic recovery efforts amid the COVID-19 pandemic, the office said.
"We will continue to work together to promote trade and investment opportunities in low emissions technologies such as hydrogen and across the breadth of our economic relationship," the office said.