U.S. hints at possible resumption of TIFA talks with Taiwan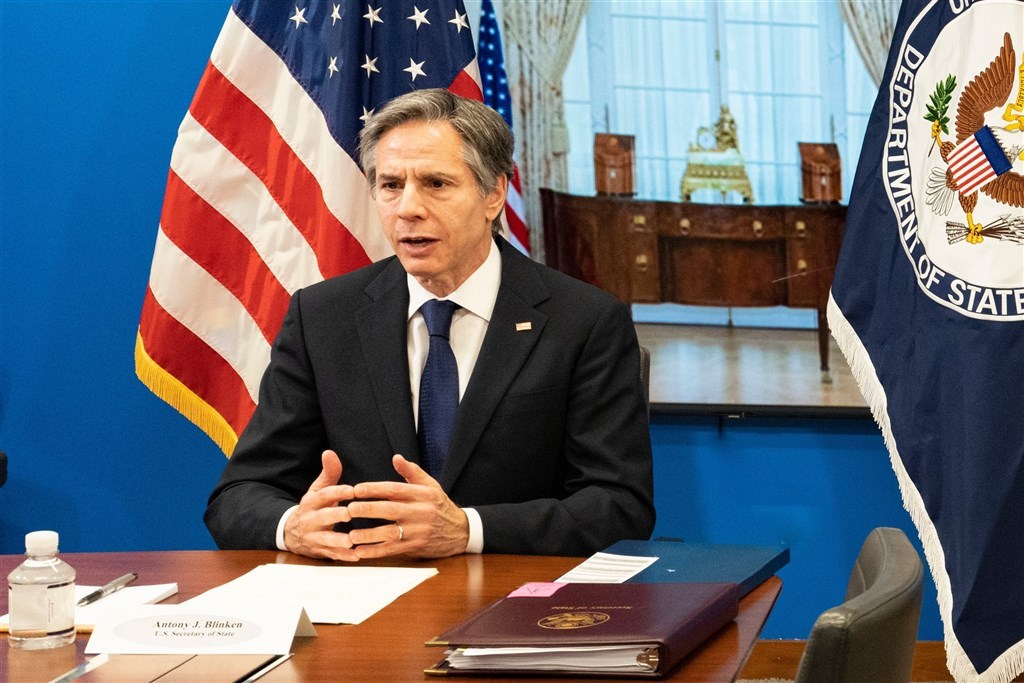 Washington, June 7 (CNA) U.S. Secretary of State Antony Blinken suggested Monday that the United States could resume trade and investment talks with Taiwan that have not been held since 2016.
Blinken hinted at the possibility when asked by Representative Andy Barr about the U.S. government's position on signing a trade agreement with Taiwan during a House Foreign Affairs Committee hearing on the State Department's annual budget request.
While stressing that trade questions should be referred to the U.S. Trade Representative (USTR), Blinken said the U.S. and Taiwan are, or will soon be, engaged in conversations "on some kind of framework agreement, and those conversations should be starting."
He was likely referring to talks under the Trade Investment Framework Agreement (TIFA) with Taiwan that were last held in 2016 under former President Barack Obama.
In response to Blinken's comment, a spokesperson for the USTR office said "we have no meetings to announce at this time," according to Reuters.
Also asked to comment, Taiwan's Representative to the U.S. Hsiao Bi-khim (蕭美琴) said Taiwan's government is working to engage in discussions with the USTR.
Taiwan's government has been keen to resume TIFA talks and has expressed its interest in negotiating a bilateral trade agreement with the U.S.
In a meeting with a visiting U.S. delegation in April, the first after U.S. President Joe Biden assumed office, President Tsai Ing-wen (蔡英文) urged both sides to resume TIFA talks in the hope of "further strengthening our bilateral economic partnership."
First held in 1995, TIFA involves high-level economic and trade talks aimed at promoting bilateral trade and resolving trade disputes.
Meanwhile, asked about when the donation of 750,000 doses of COVID-19 vaccines the U.S. has pledged to Taiwan will be shipped, Blinken said arrangements for distributing vaccines globally are being made.