CORONAVIRUS
/
Confidence in local economy weakens amid COVID-19 worries: poll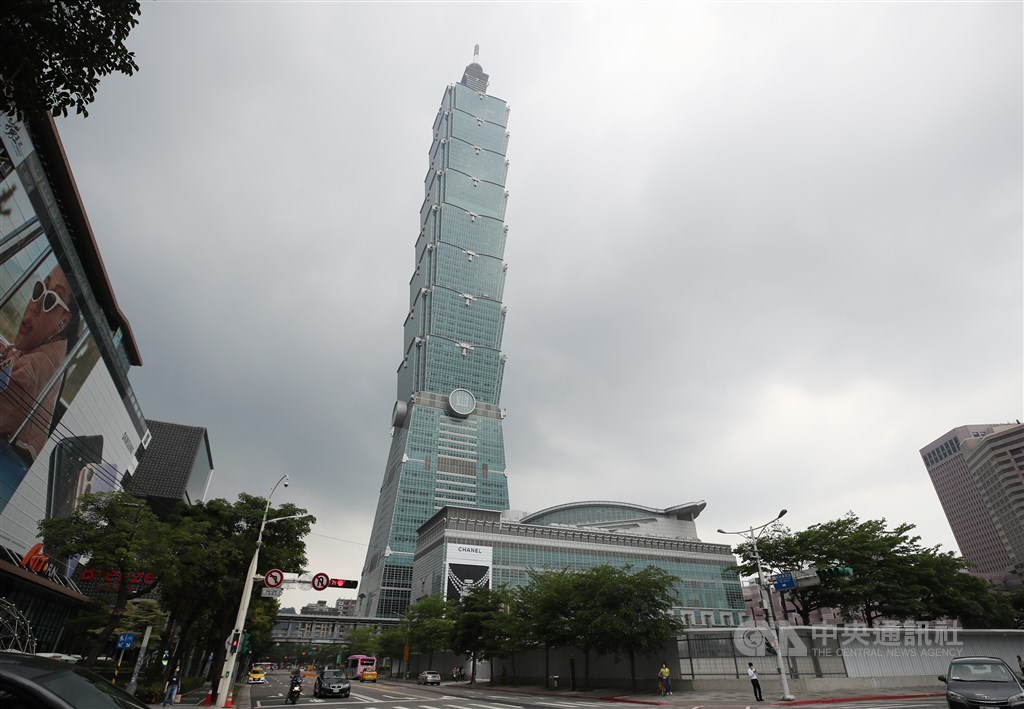 Taipei, May 22 (CNA) Confidence in Taiwan's economy weakened in May as the country reported a spike in domestically transmitted COVID-19 cases, according to a survey conducted by Cathay Financial Holding Co.
Cathay Financial said although the National Development Council (NDC) reported a second "red light" in its composite index of monitoring indicators in March, which reflects the existing economic situation and indicates strong economic growth, sentiment has been affected by the escalation of the pandemic. The NDC will report data for April next week.
Citing the survey, the financial holding company said 45.3 percent of respondents said the local economy will improve over the next six months, while 21.7 percent think it will deteriorate.
The figures translate into an economic optimism index over the next six months of around 23.5 in May, down from 31.6 recorded in April, according to the survey.
However, the economic optimism index over the current economic climate compared with the previous six months rose from 36.7 in April to 40 in May, the survey showed.
The survey was conducted from May 1-7 before the Central Epidemic Command Center raised the COVID-19 alert to Level 3 nationwide Wednesday, after such an alert was imposed on Taipei and New Taipei cities last Saturday.
A Level 3 alert, imposed for the first time in Taiwan, stops short of a lockdown and goes into effect when more than three community clusters are confirmed in a week or over 10 domestic cases of unknown origin are reported in a single day.
On Saturday, Taiwan reported 721 new indigenous cases with the number topping 2,500 in eight days at a time the country faces rising cluster infections.
Due to worries over the virus spread, consumption could come under pressure with the index gauging willingness to buy big ticket items falling from 14.4 in April to 13.8 in May, while willingness to buy durable goods rose from minus 2.3 in April to minus 1.5 in May, Cathay Financial said.
Meanwhile, the index assessing expectations of wage hikes over the six months remained unchanged from a month earlier at 9.7 in May. The index gauging wage hikes over the previous six months rose from 6.4 a month earlier to 8.0 in May, the survey found.
As the local economy is fundamentally sound, the optimism index toward the local equity market rose from 16.7 in April to 19.3 in May, but the index gauging willingness to take risks fell slightly from 21.8 in April to 21.7 in May, amid lingering concerns over COVID-19 cases worldwide, the survey showed.
Respondents in the May survey pegged Taiwan's 2021 economic growth at 3.95 percent, up from 3.8 percent in a similar survey in April, with 78 percent saying they expect annual growth to top 3 percent.
The survey indicated a more cautious attitude toward economic growth in 2021 than that of Taiwan's government.
The Directorate General of Budget, Accounting and Statistics (DGBAS) said in February that Taiwan's gross domestic product would rise 4.64 percent in 2021. The NDC said earlier this week that as long as the manufacturing sector remains unscathed by COVID-19, economic growth is likely to hit 5 percent in 2021 on the back of strong exports.
The survey collected 19,661 valid online questionnaires from clients of Cathay Life Insurance and Cathay United Bank, which are fully owned by Cathay Financial.
View All