February economic indicators flash first red light in 10 years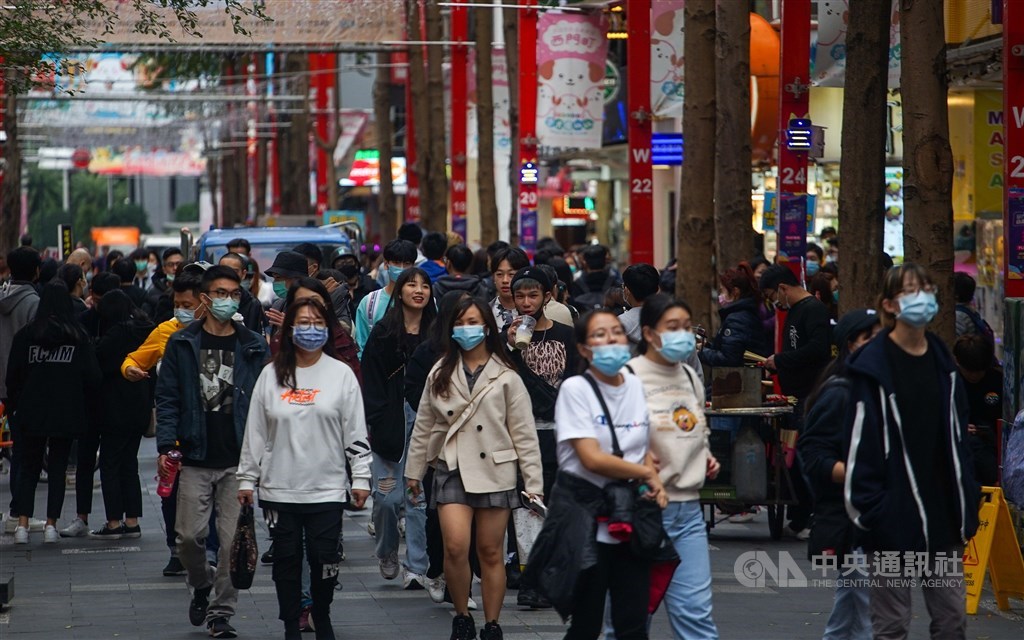 Taipei, March 26 (CNA) Taiwan's composite index of economic indicators flashed a red light in February, the first in 10 years, signaling a strong recovery supported by consumption, investment and exports, the National Development Council (NDC) said Friday.
After flashing yellow-red lights for two consecutive months in December and January, data released by the NDC showed that the composite index of monitoring indicators, which reflects the economic situation, rose three points from a month earlier to 40 in February.
The figure is the highest since April 1989, according to the NDC.
The NDC uses a five-color system to gauge the country's economic performance, with blue indicating economic contraction, yellow-blue representing sluggishness, green signifying stable growth, yellow-red referring to a warming economy and red pointing to an economic boom.
"The strength of the economic recovery is very strong," NDC Deputy Minister Kao Shien-quey (高仙桂) said when releasing the data. She highlighted the boost from growing investment in the private sector, which is forecast to reach over NT$4 trillion (US$139.70 billion) this year.
The strong economic recovery has been supported by consumption, investment and exports, Kao added.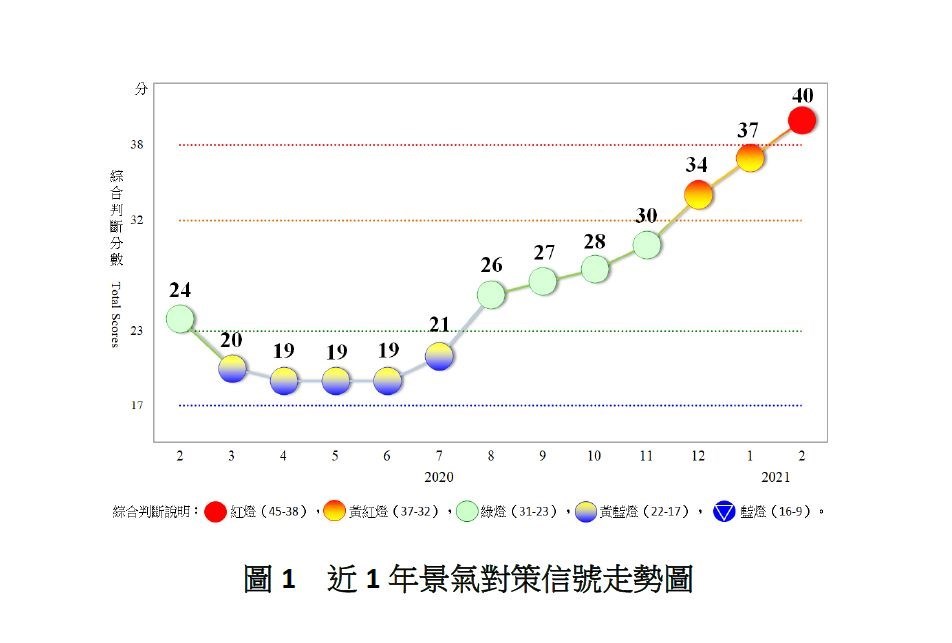 The expansion has been seen in the electronic and the information and technology sectors, as well as in the old economy sectors, such as petrochemical and machinery, she said.
Noting the low comparison bases created by the COVID-19 pandemic in the first half of 2020, Kao said it is very likely that the composite index compiled by the NDC will continue flashing red until at least June.
Of the nine factors in the composite index, money supply, changes in share prices, sales of trade and food services, and business sentiment among manufacturers continued to flash a red light in February, the NDC said.
The industrial production index, imports of machinery and electric equipment, as well as sales generated by the manufacturing sector, also flashed a red light, an improvement from a yellow-red light a month earlier, according to the NDC.
Customs-cleared exports flashed a second yellow-red light since January, while non-farm payrolls continued to flash a blue light, the NDC data showed.
The NDC said Taiwan's exports are set to continue growing on the easing monetary policy in major economies and the roll out of COVID-19 vaccines around the world.
Investment in Taiwan is expected to be driven by the semiconductor, 5G telecommunication and green energy sectors, as well as by public infrastructure projects, while domestic consumption is forecast to remain on a positive trajectory, according to the NDC.
However, the NDC said it remains cautious because of uncertainties created by the ongoing pandemic and by global trade tensions.