Taiwan shares tumble, but China Airlines shows strength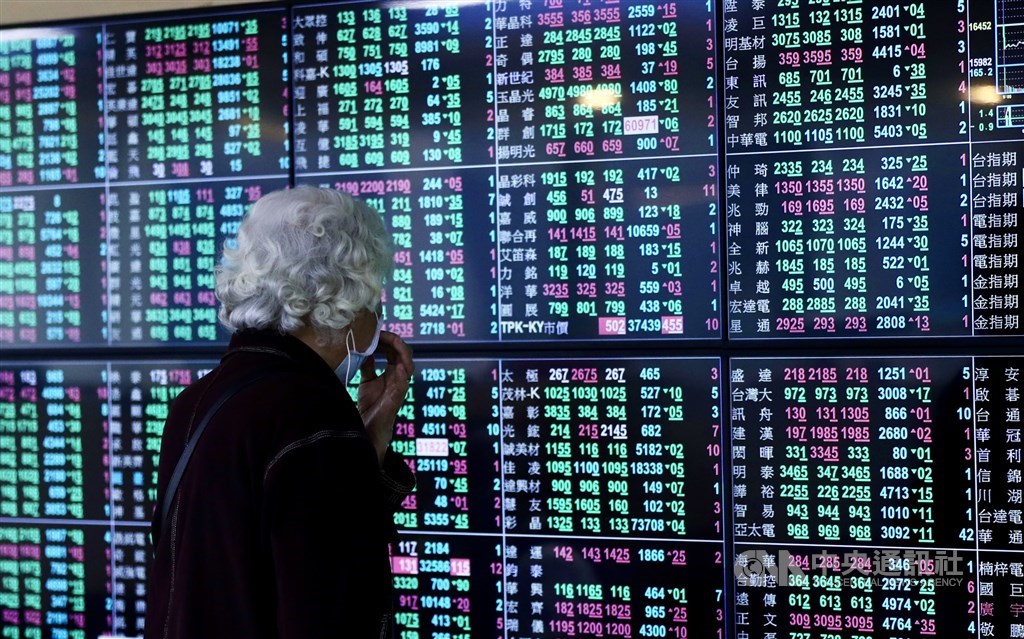 Taipei, Feb. 26 (CNA) Shares in Taiwan plunged 3.03 percent to close below 16,000 points on Friday following an overnight selloff in stock markets in the United States, but China Airlines outperformed the broader market.
The Taiex, the benchmark weighted index on the Taiwan Stock Exchange (TWSE), ended down 498.38 points, or 3.03 percent, at the day's low of 15,953.80, after the market opened at the day's high of 16,190.04. Turnover was NT$432.11 billion (US$15.27 billion).
On Thursday, major U.S. indexes all closed lower. The tech-heavy Nasdaq, which Taiwan tracks closely, fell 3.52 percent, and the Philadelphia Semiconductor Index lost 5.80 percent.
During Friday's session in Taipei, tech stocks were hit particularly hard, falling 3.52 percent, followed by stocks in the financial and food sectors, which fell 2.57 and 2.47 percent, respectively.
Contract chipmaker Taiwan Semiconductor Manufacturing Co. (TSMC), the most heavily weighted stock on the local market, tumbled 4.57 percent to NT$606.00, while integrated circuit designer MediaTek Inc. plunged 5.08 percent to NT$896.00.
Stock market analyst Wang Chao-li (王兆立) said the rising yields of U.S. Treasury notes have led to investor concerns over possible inflation and made stocks with high price-to-earnings ratios vulnerable to selling pressure in markets around the world.
Taiwan's two major carriers defied the downward trend Friday after raising cargo prices by up to 40 percent, to take effect in early March.
Boryi Chien (簡伯儀), a manager at Cathay Futures Consultant, said Taiwan's plan to ease restrictions on foreigners' visits to Taiwan and the recent rebound of U.S. airline stocks also boosted interest in local carriers' shares.
China Airlines was the most traded stock in terms of volume and surged 5.66 percent to close at NT$14.
EVA Airways ended 0.32 percent lower after having traded in positive territory for most of the session, hit by a late order to sell 9.43 million shares.
While buying rotated to airline stocks amid higher cargo prices and strong market liquidity, Chien cautioned investors about their short-term positions in these stocks because it remains unclear when passenger travel will pick up again.
Chien said airline stock investors should watch what foreign institutional investors are doing, developments in the COVID-19 pandemic, and the performance of global airline stocks when deciding their next move.