Taiwan's 2020 output of IC equipment estimated at NT$65 billion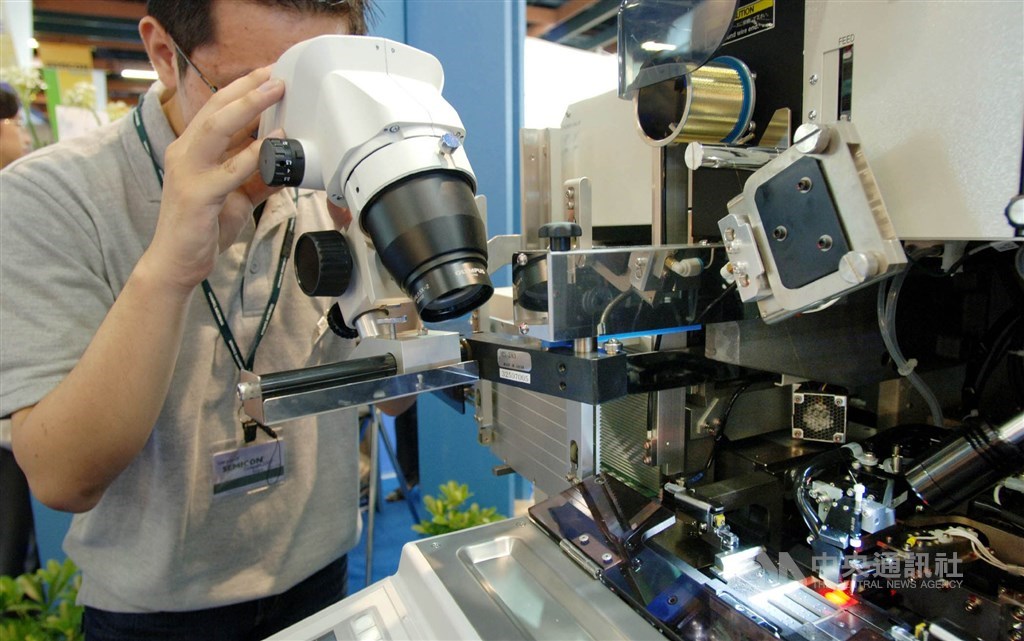 Taipei, Feb. 6 (CNA) The 2020 production value of Taiwan's semiconductor equipment industry is estimated at a record NT$65 billion (US$2.29 billion) or even higher, as solid global demand for high-end integrated circuits prompted IC suppliers to expand capacity, according to the Ministry of Economic Affairs (MOEA).
In a report, the MOEA said the industry generated NT$59.4 billion in the first 11 months of 2020, up 9.5 percent from a year earlier.
Based on that data, the ministry estimated the full-year 2020 output at more than NT$65 billion, which it said will be a fresh record, after eight consecutive years of new highs.
In 2019, the industry's output increased by an annual 5.8 percent to NT$60.3 billion, according to the MOEA.
The output breached NT$50 billion and NT$60 billion for the first time in 2017 and 2019, respectively, as domestic IC companies and their foreign counterparts were keen to expand production in Taiwan, the MOEA said.
Taiwan is home to the world's largest pure-play wafer foundry operator Taiwan Semiconductor Manufacturing Co. and the largest IC packaging and testing services provider ASE Technology Holding Co.
Major foreign IC companies such as U.S.-based dynamic random access memory (DRAM) maker Micron Technology Inc. also have production lines in Taiwan.
In 2020, the MOEA said, the global semiconductor industry was boosted by strong demand for high-end products such as 5G applications, the Internet of Things and high performance computing (HPC) devices.
Citing data from the Ministry of Finance, the MOEA said China was the largest buyer of Taiwan's semiconductor equipment in 2020, accounting for 44 percent of Taiwan's exports, valued at US$1.5 billion, followed by Singapore (18 percent), the United States (14.4 percent), and Malaysia (6.9 percent).
Taiwan also imported US$23 billion worth of semiconductor equipment in 2020, down 1.1 percent from a year earlier, the MOEA said.
Japan was the largest supplier to Taiwan, accounting for 23.7 percent of the total, followed by the U.S. (22.2 percent), and the Netherlands (21.7 percent), according to the MOEA.