Basic tax allowance increase to benefit 2.05 million taxpayers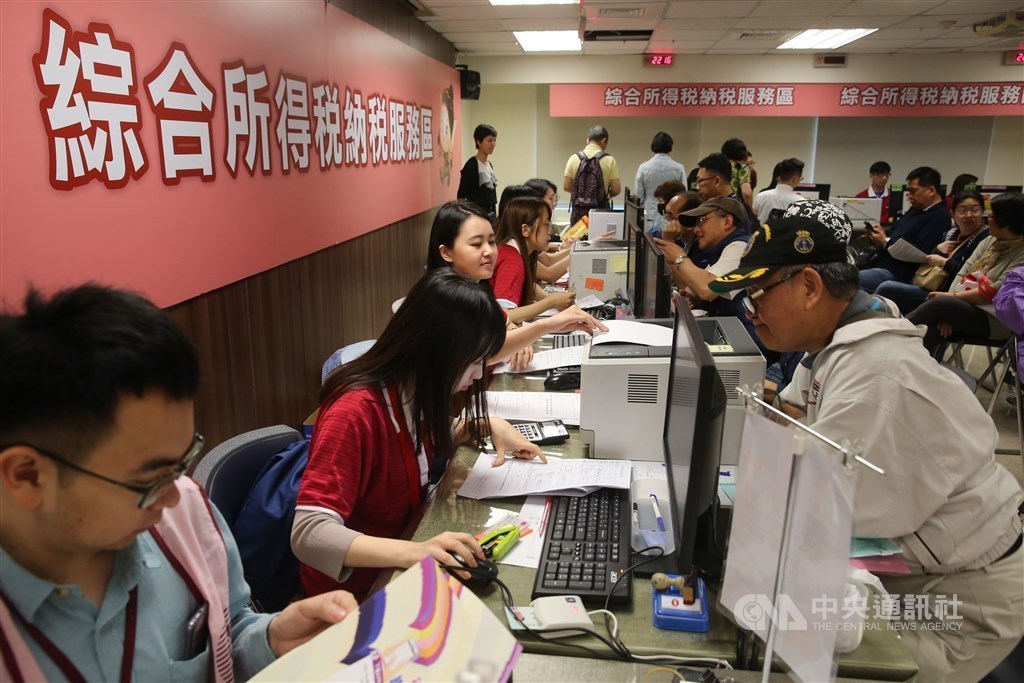 Taipei, Dec. 17 (CNA) The Ministry of Finance has adjusted upward a basic allowance that taxpayers can deduct from their income when filing their income taxes, a measure that it said will benefit some 2.05 million households around Taiwan.
The basic living expense allowance per person for fiscal year 2020 for income taxes to be filed in 2021 has been raised from NT$175,000 (US$6,217) to NT$182,000, the ministry announced on Wednesday.
Under Taiwan's current individual income tax filing system, if the amount of the basic living expenses is higher than the sum of the personal exemption (NT$88,000 per taxpayer or dependent), a standard deduction of NT$120,000 per taxpayer and various special deductions, the difference can be used as an additional tax deduction from the taxpayer's total income.
In a press release, the ministry estimated that the basic living expenses allowance will benefit 2.05 million households during the 2021 tax season, up 270,000 from the year before, and cost the government NT$9.657 billion in tax revenue.
In practical terms, the increase in the tax-free allowance could amount to an additional NT$28,000 in non-taxable income for a family of four. Based on a 5 percent income tax rate, the family could pay NT$1,400 less in taxes.
At an Executive Yuan meeting on Thursday, Premier Su Tseng-chang (蘇貞昌) lauded the announcement, saying that it is important not to increase the burden on taxpayers, particularly during this year's COVID-19 pandemic.
Under Taiwan's Taxpayer Rights Protection Act, the basic living expense allowance is set at 60 percent the median rate of expenditure per person in the preceding year. In 2019, that figure was NT$302,887.