Faith in local economy grows further in October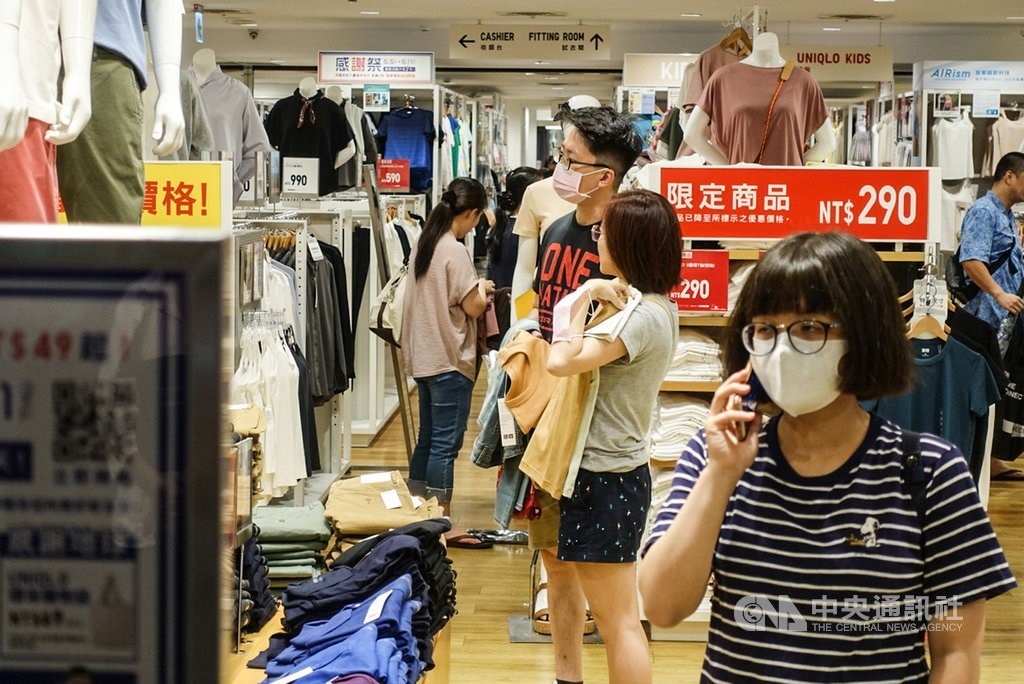 Taipei, Oct. 24 (CNA) Confidence in Taiwan's economic climate improved further in October from a month earlier after recent economic data pointed to a positive trend, according to Cathay Financial Holding Co.
Citing a survey conducted during Oct. 1-7, Cathay Financial said 39 percent of the respondents thought the local economy would improve over the next six months, while 29.6 percent said they expected the economy would deteriorate.
The figures translate into an economic optimism index over the next six months of 9.4 in October, up from 3.1 in September after the National Development Council said in its latest report that the local economy in August was in a stable condition, improving from sluggishness mode, Cathay Financial said.
In addition, the optimism toward the current economic conditions for October also rose to 12.3 from 5.6 in September, the poll showed.
Amid the improving sentiment toward the economy, the survey found that the index gauging the expectations of a wage hike over the next six months moved higher to minus 2.4 in October, up from minus 3.3 seen in September, Cathay financial said.
According to the survey, the index on the current wage reality, however, fell to minus 8.2 in October from minus 8.0 in September.
Cathay Financial said the index assessing the willingness to buy big ticket items such as cars and homes rose to 3.4 in October, from September's minus 0.3, while the index gauging the willingness to buy durable goods also grew to minus 13.0, from minus 17.1.
With the benchmark weighted index on the Taiwan Stock Exchange (Taiex) still moving in a relatively high range amid eased concerns over COVID-19, an optimism index on the local equity market rose to minus 3.1 in October from minus 3.8 in September, the survey found.
The Taiex has bounced back by about 49 percent from a low seen in mid-March, when fears over COVID-19 escalated globally. On Friday, the index closed at 12,898.82 points.
Moreover, Cathay Financial said, the index gauging the willingness of investors to take risks also rose to 7.6 in October from 6.7 in September.
The respondents in the survey pegged Taiwan's 2020 economic growth at 1.5 percent, up from 1.4 percent in a similar survey in September, with 85 percent of them saying they expect the annual growth to top 1 percent.
Still, the survey results indicated a more cautious mood than that of the government. The Directorate General of Budget, Accounting and Statistics in mid-August forecast that Taiwan's economy in 2020 will grow by 1.56 percent, which was a downgrade from an estimate of 1.67 percent made in May.
The survey collected 23,532 valid online questionnaires from clients of Cathay Life Insurance and Cathay United Bank, which are fully owned by Cathay Financial.