Taiwan, U.S. announce partnership on overseas infrastructure finance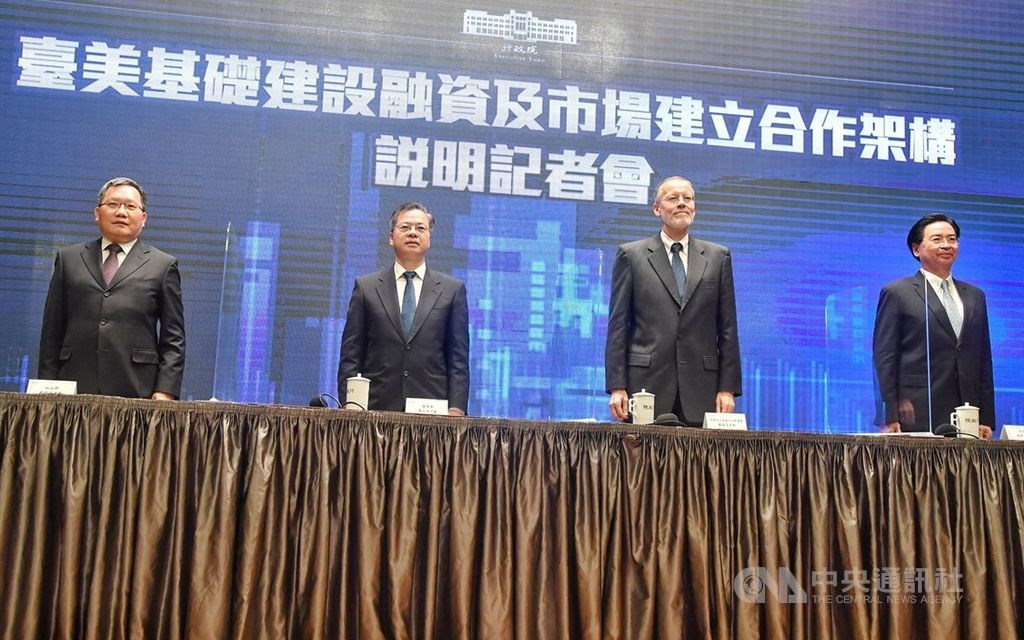 Taipei, Sept. 30 (CNA) Taiwan and the United States have signed an agreement to bolster cooperation between the two countries on infrastructure development in Southeast Asia and Latin America, governments from both sides announced Wednesday.
The Framework to Strengthen Infrastructure Finance and Market Building Cooperation, which was inked on Sept. 17, will identify and establish markets for infrastructure and energy in the regions, said Finance Minister Su Jain-rong (蘇建榮) in a press conference.
Under the new framework, the two sides will encourage private investment, develop regional debt markets and facilitate better integration in global capital markets, Su said.
Brent Christensen, director of the American Institute in Taiwan's (AIT) Taipei office, also said in the conference that both sides are expected to hold their first meeting soon.
The cooperation will help re-establish supply chains and make them more resilient, as well as contribute to more knowledge-sharing and training between Taiwan and the U.S. through seminars and workshops, Christensen said.
"This framework will support the development of quality infrastructure in emerging markets, particularly in the Indo-Pacific region and Latin America, by unlocking barriers to private sector investment in infrastructure projects," AIT said in a post-conference press release.
The exchanges are also intended to strengthen relationships between partner networks such as private companies, investors and financiers, as well as facilitate meetings of experts and exchanges in the technical areas related to the framework, AIT said.
"This shows that Taiwan-U.S. cooperation is comprehensive and multidimensional," said National Development Council (NDC) head Kung Ming-hsin (龔明鑫).
The affiliation was first proposed by Mitchell Silk, acting assistant secretary for international markets at the U.S. Treasury Department, during a visit he made to Taiwan last year, Su said.
Since then, Taiwan has established task forces to study market potential and related legal issues, he added.