AUO shares boosted by Q2 results, upbeat outlook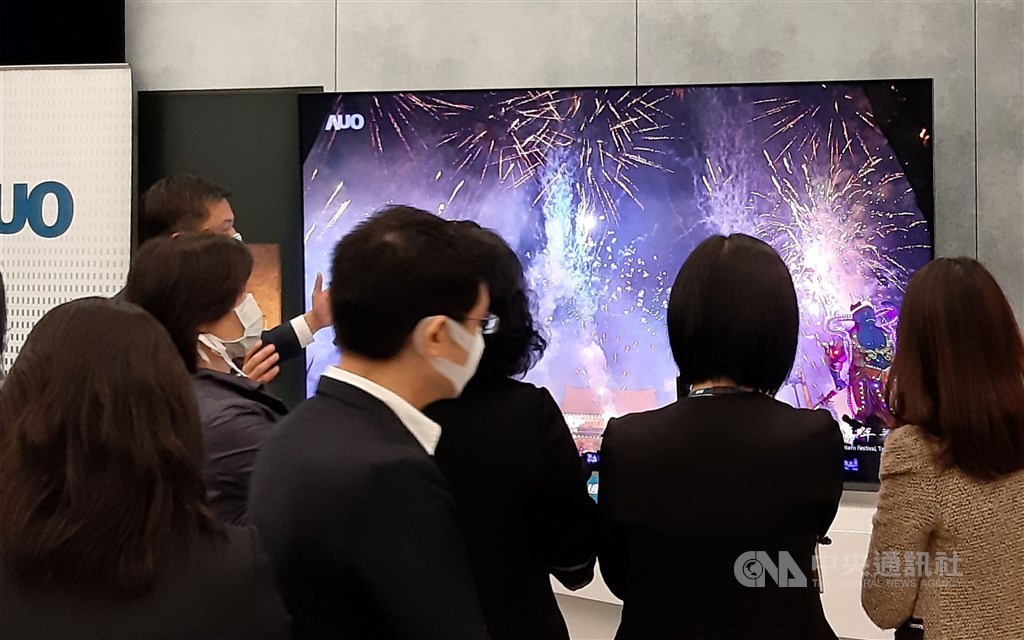 Taipei, July 31 (CNA) Shares in AU Optronics Corp. (AUO), one of the largest flat panel makers in Taiwan, on Friday morning received a boost from improved results in the second quarter and an upbeat assessment for the rest of the year, dealers said.
As of 11:15 a.m., AUO shares had risen 1.94 percent to NT$9.98 (US$0.34), outperforming the local main board, where the weighted index fell 0.45 percent to 12,665.10 points amid volatility on U.S. markets overnight in the wake of the biggest economic contraction in the country's history.
The stock attracted buying soon after the local equity market opened with investors encouraged by the flat panel maker's improving bottom line in the second quarter announced at an investor conference on Thursday.
At the investor conference, AUO said it posted NT$2.96 billion in net loss or NT$0.31 per share, improving from NT$4.99 billion or NT$0.53 per shares in the first quarter.
In the April-June period, AUO generated NT$63.5 billion in consolidated sales, up 18.3 percent from a quarter earlier with its gross margin -- the difference between revenue and cost of goods sold -- at 2.7 percent, after minus 0.7 percent in the first quarter.
The company's operating margin -- the difference between sales, the cost of goods sold and operating expenses -- also improved to minus 5.4 percent in the second quarter from the first quarter's minus 10.1 percent.
AUO said global flat panel supply returned to normal in the second quarter as the effects of production interruptions caused by COVID-19 faded. In addition, the spread of the virus also boosted demand for remote work and online learning, pushing up shipments of displays in the second quarter.
In the second quarter, AUO's shipments of large-sized screens rose 37.0 percent from a quarter earlier to 30.71 million units, while it shipped 29.09 million small and medium sized panels in the April-June period, down 1.5 percent from the first quarter, the company said.
The higher shipments helped AUO cut its losses for the second quarter, when the global panel industry remained bothered by a supply glut, dealers said.
At the investor conference, AUO Chairman Paul Peng (彭双浪) said the first quarter is expected to be the worst of this year, and judging from the second quarter's results, he expects the company will see operations improving quarter by quarter for the year.
Peng said rising demand for electronics devices in the wake of remote work and online learning are expected to continue into the third quarter, adding that the flat panel industry is also expected to benefit from the stimulus measures launched by many countries to counter the economic impact of COVID-19.