Taiwan shares end higher on liquidity-driven buying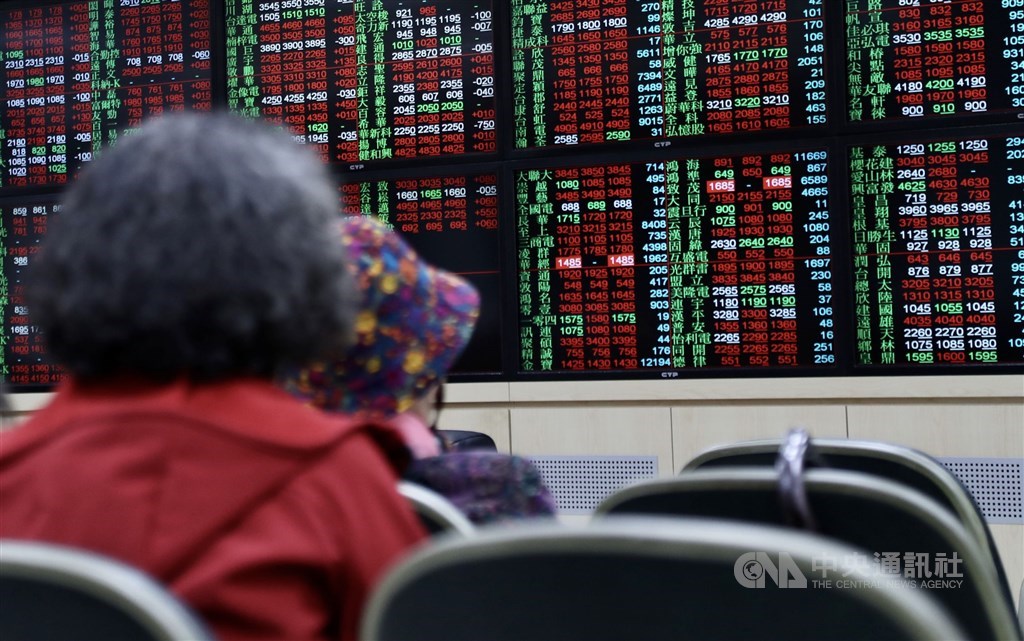 Taipei, June 5 (CNA) Shares in Taiwan closed higher Friday, marking the fifth trading session of increase on the back of ample liquidity at a time when the major central banks in the world continued to ease their monetary policies, dealers said.
Buying focused on tech heavyweights, led by contract chipmaker Taiwan Semiconductor Manufacturing Co. (TSMC), to push up the broader market throughout the session, while select old-economy stocks, such as airline firms, moved higher as investors have high hopes about economic reopening, the dealers said.
The weighted index on the Taiwan Stock Exchange (TWSE), or Taiex, closed up 86.17 points, or 0.76 percent, at 11,479.40, after moving between 11,411.94 and 11,482.36, on turnover of NT$179.25 billion (US$6.01 billion).
The market opened up 0.22 percent to breach the 11,400-point mark on follow-through buying from a session earlier, when the Taiex ended up 0.65 percent, and momentum continued as investors continued to chase large-cap stocks to further push up the broader market, the dealers said.
This week, the Taiex closed up 537.24 points, or 4.91 percent.
"It was a liquidity-driven session today as the major central banks kept pumping funds into the market in a bid to assuage the impact of the COVID-19 pandemic," Hua Nan Securities analyst Kevin Su said. "The European Central Bank (ECB)'s move marked the latest efforts to lend support to the economy," he said.
On Thursday, the ECB announced that it would raise its Pandemic Emergency Purchase Programme by 600 billion euros (US$682 billion).
"Taiwan is not the only market in the region to benefit from rising liquidity levels," Su said, referring to gains posted by other regional markets such as Tokyo, Hong Kong and Seoul.
According to the TWSE, foreign institutional investors bought a net NT$7.08 billion-worth of shares on the main board Friday in reflection of fund inflows.
Su said investors sitting on ample funds rushed to pick up stocks in the bellwether electronics sector, which rose 0.96 percent. "TSMC served as the main driver to the upturn," he said.
TSMC, the most heavily weighted stock in the local market, gained 1.80 percent to close at NT$311.50, with 42.86 million shares changing hands. The upturn boosted TSMC's market capitalization to NT$8.08 trillion from NT$7.93 trillion a session earlier.
Also among the gaining tech stocks, integrated circuit designer MediaTek Inc. rose 0.82 percent to close at NT$494.00, Largan Precision Co., a supplier of camera lenses to Apple Inc., added 0.71 percent to end at NT$4,270.00, and iPhone assembler Hon Hai Precision Industry Co. gained 0.13 percent to close at NT$78.50.
"Buying also rotated to old economy stocks in the transportation and tourism sectors as investors have high hopes about consumption revival, as many economies are reopening their businesses," Su said.
Among them, shares in China Airlines rose 4.16 percent to close at NT$8.77 and EVA Airways gained 6.24 percent to end at NT$12.10. In addition, restaurant chain operator Wowprime Corp. added 3.55 percent to close at NT$81.70, while Phoenix Tours International Inc. gained 0.84 percent to end at NT$35.90.
Riding the wave of a rebound in international crude oil prices, Formosa Plastics Corp. rose 0.92 percent to close at NT$87.60 and Formosa Petrochemical Corp. added 0.86 percent to end at NT$94.30.
"Investors had better pay close attention to the May job data in the United States, which will be made available later in the day, for more clues about the impact of the virus," Su said.