CORONAVIRUS
/
Stimulus vouchers to be issued to Taiwan nationals, foreign spouses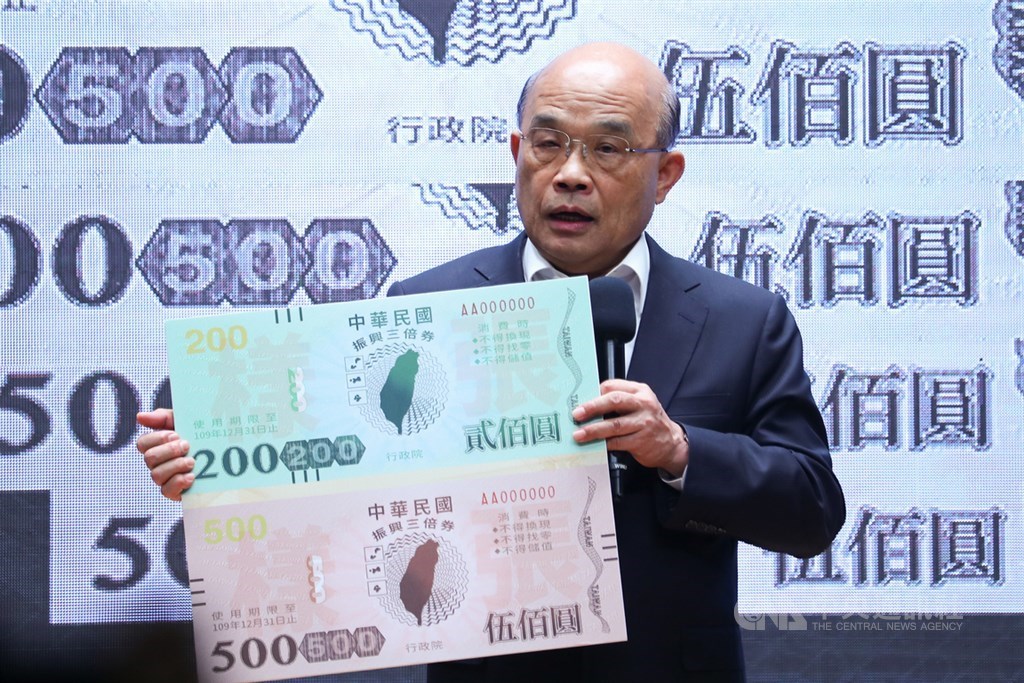 (click here for more details)
Taipei, June 2 (CNA) Premier Su Tseng-chang (蘇貞昌) announced a stimulus voucher program Tuesday that allows users to buy NT$3,000 worth of vouchers for NT$1,000 (US$33), in an effort to boost consumption.
The vouchers are officially called "Triple Stimulus Vouchers," Su said at a press conference.
All 23 million Taiwanese citizens and 150,000 foreign and Chinese spouses who hold residency permits, regardless of age or income level, can purchase the vouchers which will be issued from July 15, in both paper and electronic form, Su added.
The vouchers will expire by the end of the year, Su said, adding that they can be used for in-store and certain online purchases in a bid to revive consumer buying amid the COVID-19 coronavirus pandemic.
View All