Government provides 10,000 part-time jobs for COVID-19-affected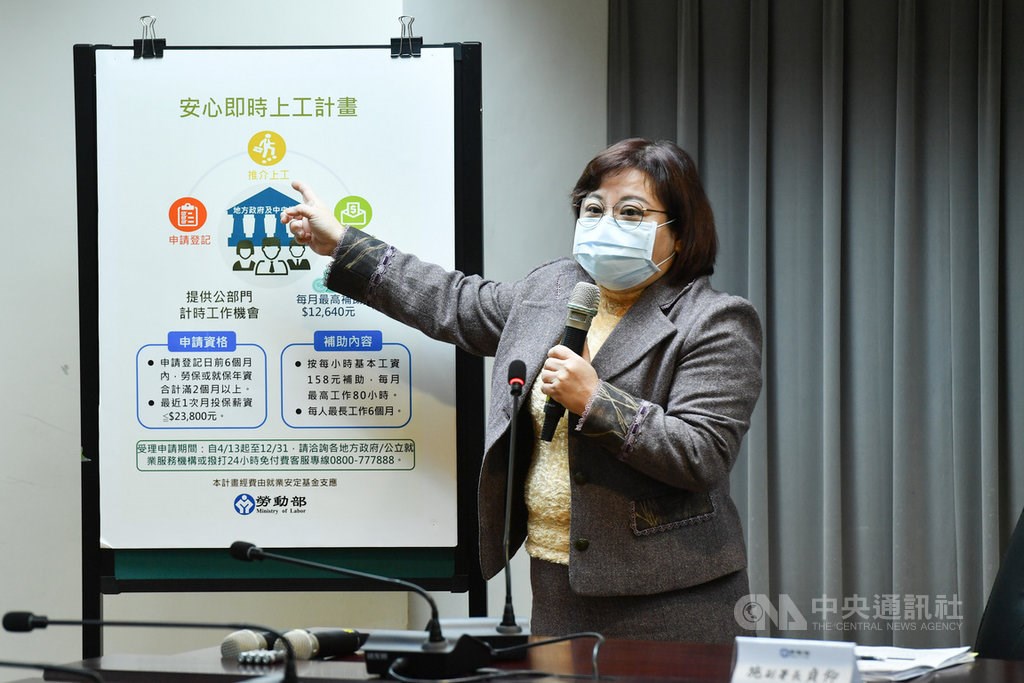 Taipei, April 13 (CNA) The Ministry of Labor (MOL) announced on Monday that the government is providing 10,000 part-time positions for workers affected by the COVID-19 coronavirus pandemic, with up to 50,000 more jobs to be made available in the future.
The program is aimed at part-time workers who have had their hours cut due to the pandemic's impact on the economy, to ensure that they can maintain stable livelihoods, said Shih Chen-yang (施貞仰), deputy director-general of the MOL's Workforce Development Agency.
Workers who enroll in the program can work for 80 hours per month for up to six months, Shih said. They will be paid the hourly minimum wage of NT$158 (US$5.2), which means that each worker could earn up to NT$12,640 per month through the program.
The jobs, which are being offered by both the central and local governments, will be open for application April 13 - Dec. 31 at employment service institutions across Taiwan, Shih said.
According to a statement from the MOL, workers who earn less than the monthly minimum wage of NT$23,800 are eligible to apply, provided that in the six months before the date of their application, they have been insured for two months under Taiwan's labor insurance or employment insurance programs.