TSMC leaves Q1 sales forecast unchanged despite Wuhan virus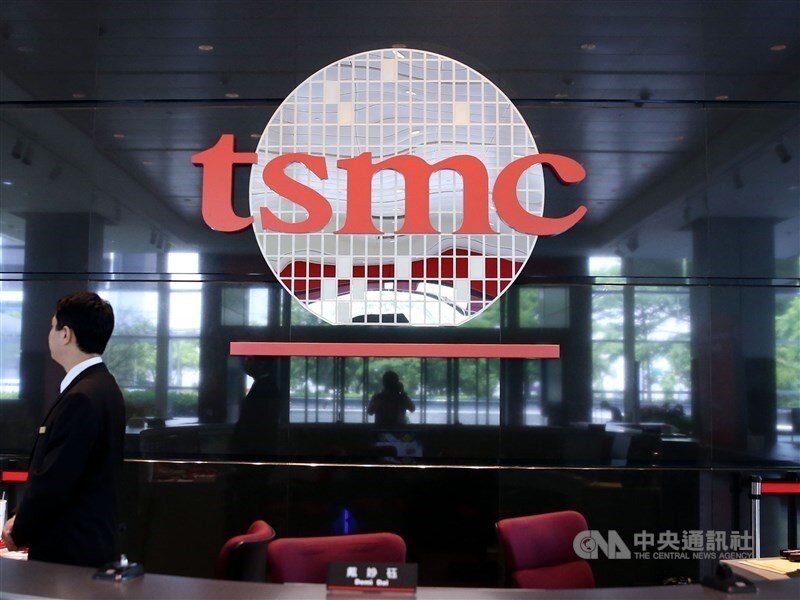 Taipei, Feb. 5 (CNA) Taiwan Semiconductor Manufacturing Co. (TSMC), the world's largest contract chipmaker, said Wednesday that despite the outbreak of the new coronavirus in China, production at its plants in Nanjing and Shanghai remains normal, so it has decided to maintain its sales forecast for the first quarter of the year.
TSMC said the production lines at its wafer plants in the two Chinese cities are running 24 hours a day, while its employees on non-production lines are scheduled to resume work on Feb. 10 after the Lunar New Year holiday.
The semiconductor giant, which holds a global market share of more than 50 percent, said its shipments to its clients have not been affected by the virus, which originated in the Chinese city of Wuhan.
At an investor conference in January, TSMC forecast first-quarter sales of between US$10.2 billion and US$10.3 billion, with a median of US$10.25 billion, which would represent a 1.3 percent sequential decline.
The forecast was based mainly on strong demand for 5G smartphones as the world is entering a 5G era, triggering waves of replacements that would offset the effects of the usual slow season in the chip industry, TSMC said.
According to the company's website, it plans to increase monthly production at its 12-inch wafer plant in Nanjing to 20,000 units by the end of the year, which could boost the plant's output to 1-2 percent of TSMC's total.
On Tuesday, the Nanjing City government made it mandatory for people to wear surgical masks and have temperature checks, and it also prohibited entry by people from Wuhan, Wenzhou and other areas in China seriously hit by the 2019 novel coronavirus (2019-nCoV).
According to the Taiwan's Investment Commission, Taiwanese companies have net investments of US$3.581 billion in some 576 businesses in Nanjing. In Hangzhou, Wenzhou and Zhengzhou, all of which have been hit by the 2019-nCoV, Taiwanese investments total US$2.37 billion, US$131 million and US$1.85 billion, respectively, the commission's data shows.
As of Wednesday, 492 people had died of the coronavirus and more than 24,500 had been infected, including 11 in Taiwan, according to the World Health Organization (WHO). The vast majority of the cases and deaths have occurred in China, the WHO data shows.