Taiwan shares end below 12,100 points as big tech stocks fall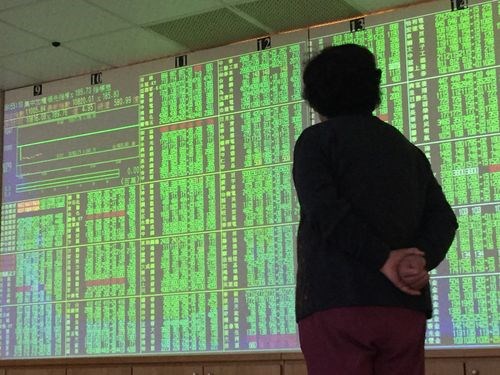 Taipei, Jan. 15 (CNA) Shares in Taiwan moved lower Wednesday, closing below 12,100 points, as investors remained cautious ahead of the signing of a phase-one deal between the United States and China, dealers said.
Selling was concentrated in the bellwether electronics sector, particularly on contract chipmaker Taiwan Semiconductor Manufacturing Co. (TSMC), as investors locked in their recent gains from large-cap tech stocks, dealers said.
The weighted index on the Taiwan Stock Exchange (Taiex) ended down 87.93 points, or 0.72 percent, at 12,091.88, after moving between 12,048.01 and 12,169.92. Turnover totaled NT$148.66 billion (US$4.97 billion) during the session.
The market opened down 9.89 points in reflection of the mixed U.S. markets, where the Dow Jones Industrial Average ended up 0.11 percent and the tech-heavy Nasdaq index closed 0.24 percent lower Tuesday, dealers said.
After the opening, the downward pressure increased, focusing on TSMC and other tech heavyweights, as investors remained bothered by global trade tensions, even as Washington and Beijing were preparing to sign their phase-one deal later in the day, dealers said.
"The two sides will sign the deal, but investors want to see the contents of the agreement to decide how far the world's two biggest economies have gone to resolve their trade disputes," Ta Chan Securities Investment Consulting analyst Jerry Chen said.
The market uncertainty was spurred by U.S. Treasury Secretary Steven Mnuchin's comment in the media Tuesday that the U.S. currently has no plans to lift the tariffs on more than US$360 billion worth of Chinese goods, which have been in place since 2018.
"Amid worry about whether the Washington-Beijing trade frictions continue, investors here shifted to the sell side today, with large-cap stocks, particularly in the electronics sector, taking a beating, Chen said.
TSMC was the main focus of Wednesday's selling, as investors rushed to pocket their recent strong gains from the stock, Chen said.
TSMC, the most heavily weighted stock on the local market, fell 1.73 percent to close at NT$340.00, with 47.36 million shares changing hands, one day after it rose 1.32 percent to a historic high of NT$346.00.
TSMC's losses contributed to a decline of about 50 points on the Taiex, and sent the electronics sector and the semiconductor sub-index 1.11 percent and 1.39 percent lower, respectively.
Among the falling large-tech stocks, Largan Precision Co., a supplier of smartphone camera lenses to Apple Inc., lost 3.76 percent to end at NT$4,985.00, and dynamic random access memory (DRAM) chipmaker Nanya Technology Corp. dropped 1.76 percent to close at NT$8.3.80.
Meanwhile, iPhone assembler Hon Hai Precision Industry Co. appeared resilient, ending 0.11 percent lower at NT$89.90, while integrated circuit designer MediaTek Inc. performed even better, recouping its early losses to close unchanged at NT$416.00.
"The tech sector dominated the main board's movement throughout the session, accounting for about 75 percent of the total turnover," Chen said. "Non-tech stocks suffered relatively less selling and close mixed."
Among the large old economy stocks, Formosa Petrochemical Corp. fell 0.83 percent to close at NT$96.00 and Formosa Chemicals & Fibre Corp. lost 0.68 percent to end at NT$87.30, while food brand Uni-President Enterprises Corp. and Eclat Textile Co. bucked the downturn, rising 0.27 percent and 0.49 percent, respectively, to close at NT$74.60 and NT$410.00.
In the financial sector, which ended down 0.11 percent, Fubon Financial Holding Co. fell 0.43 percent to close at NT$46.80, while Cathay Financial Holding Co. rose 0.12 percent to end at NT$42.90, and CTBC Financial Holding Co. gained 0.44 percent to finish at NT$22.70.
"Today's selling also reflected worry over the outlook of foreign institutional investors, who were cutting their long position contracts in the futures market, indicating caution," Chen said.
According to Taiex data, foreign institutional investors sold a net NT$8.90 billion worth of shares on the main board Wednesday.
"Investors might continue to unload their holdings over the next few sessions ahead of the long Lunar New Year holiday," Chen said.
The Taiex may reach the nearest technical support at around the 20-day moving average of 12,024 points, but it fails to hold above that level, the next support will be around 11,777 points, he said.