Hon Hai: report on cancellation of India investment untrue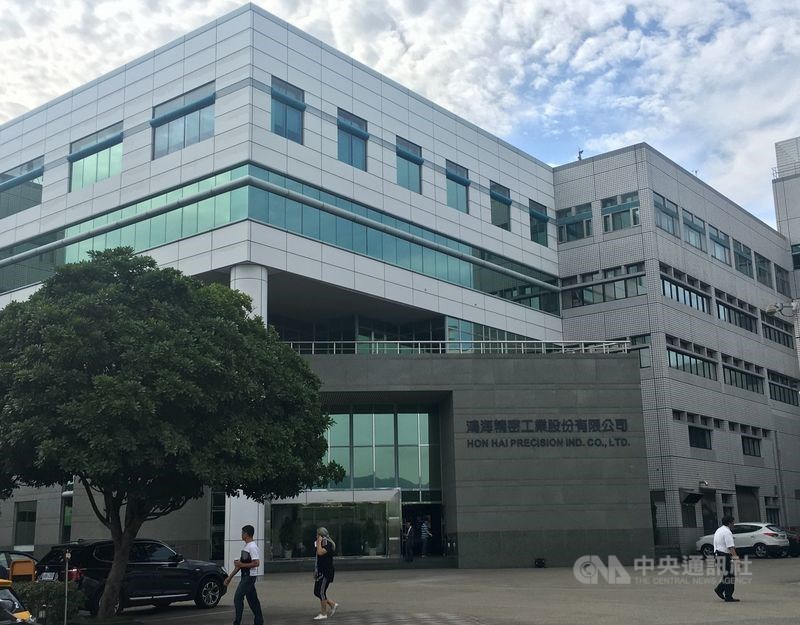 Taipei, Jan. 7 (CNA) Hon Hai Precision Industry Co., the world's largest contract electronics maker, denied Tuesday a report in an Indian newspaper that the iPhone assembler has canceled a plan to invest US$5 billion in India due to an "internal dispute" with Apple Inc., one of the largest clients of the Taiwanese manufacturer.
In a statement, Hon Hai, known as Foxconn in the global market, said the report indicating that the company and its major clients were locked in an "internal dispute" was not true.
Currently, Hon Hai said, the group is working well with its major client in India, adding that the cooperation continues, so the group's production in India is proceeding smoothly.
Nevertheless, Hon Hai said the company will regularly review its global investment plans and make adjustments to meet the needs of its clients.
Hon Hai released the statement after The Hindu newspaper cited Subhash Desai, the industries minister of Maharashtra in west India, saying that a memorandum of understanding with Foxconn in 2015 to invest US$5 billion to build an electronics production plant has been canceled.
Desai said the deal will not proceed because of Hon Hai's internal dispute with Apple.
"The investment commitment made by Foxconn is not coming through. It will not happen in the future either," the minister said according to the report.
"While (the company) acquired land near Navi Mumbai to set up initial facilities, it seems like multiple factors have led to its exit from Maharashtra," Desai said.
Under the terms of the MOU, the report said, the state of Maharashtra was planning to provide Hon Hai with a 13-acre plot of land in the special economic zone at Jawaharlal Nehru Port Trust (JNPT) to build a production site for smartphones and notebook computers.
Echoing Indian Prime Minister Narendra Modi's ambitious "Make in India" initiative, Hon Hai has embarked on a project to establish 10-12 facilities in India by 2020 as part of the company's efforts to extend its global reach in electronics manufacturing, while seeking partners to invest in a wide range of businesses such as e-commerce, mobile Internet services and renewable energy.