TSMC, University of Tokyo form alliance to pursue advanced technology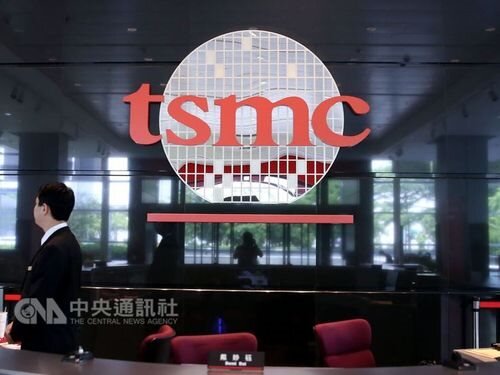 Taipei, Nov. 27 (CNA) Taiwan Semiconductor Manufacturing Co. (TSMC), the world's largest dedicated semiconductor foundry, announced Wednesday an alliance with the University of Tokyo (UTokyo) to pursue organization-wide collaboration in state-of-the-art semiconductor technology.
Under the alliance, TSMC will provide its CyberShuttle® multi-project wafer prototyping service to the Systems Design Lab (d.lab) of the Graduate School of Engineering at UTokyo, the company said in a statement published on the company's official website that day.
The Japanese laboratory will also adopt TSMC's Open Innovation Platform® Virtual Design Environment (VDE) for its chip design process, the statement said.
In addition, UTokyo researchers and TSMC R&D personnel are building a platform for direct collaboration to jointly research semiconductor technologies focused on the future of computing, the statement said.
"There are many paths to improving semiconductor technology for the industry to explore, and TSMC actively collaborates with many top academic institutions around the world," said TSMC Chairman Mark Liu (劉德音), expressing delight at having the Japanese university as one of the company's partners.
"TSMC's role in the semiconductor industry is to facilitate more innovators and unleash the power of their innovation. I believe this alliance between TSMC and University of Tokyo will be able to transform many innovative ideas into real products that will enrich our society," Liu was quoted as saying in the statement.
The UTokyo d.lab, established in October 2019, is a research organization where industry and academia collaborate on the design of specialized, application-specific chips to support the knowledge-intensive society of the future, according to TSMC.
It said that while d.lab is a design hub, the UTokyo-TSMC alliance will serve as a gateway turning d.lab's diverse designs into functioning chips.
For the innovators at d.lab, TSMC's VDE provides a secure and flexible cloud-based design environment supported by TSMC's comprehensive design infrastructure, while the CyberShuttle® service greatly lowers barriers to obtaining prototype chips manufactured using the semiconductor industry's most advanced process technologies, the company said.
Furthermore, UTokyo and TSMC plan to collaborate on cutting-edge research in materials, physics, chemistry and other fields and will jointly explore other paths to advance the state of semiconductor technology, TSMC added.