Formosa Petrochemical sees no shortage despite attack on Saudi Arabia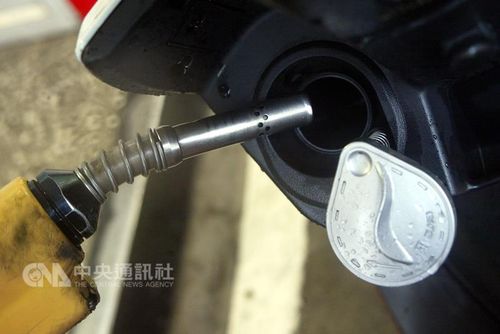 Taipei, Sept. 16 (CNA) Formosa Petrochemical Corp., one of the leading oil suppliers in Taiwan, said Monday that while oil facilities in Saudi Arabia were hit by drone attacks over the weekend, the domestic market is not expected to suffer a shortage.
Formosa Petrochemical, the oil refinery arm of the Formosa Plastics Group (FPG) conglomerate, said the worst-case scenario in Taiwan for the moment is that the country will only have to cut its oil product exports, while it will manage to maintain sufficient domestic supplies.
Saudi Arabia accounts for more than 30 percent of Formosa Petrochemical's crude purchases, the Taiwanese company said.
The company made the comments after 10 drones attacked oil facilities located in Abqaiq and Khurais in Saudi Arabia early Saturday. Both are run by state-owned Saudi Aramco.
The drone strikes resulted in a cut of about 5.7 million barrels of crude oil per day from the major oil producer in the Middle East, which accounts for about 6 percent of the total global supply.
While uncertainty over the supply from Saudi Arabia remained, Formosa Petrochemical said its suppliers there have promised to update the situation every 48 hours for the company.
According to Formosa Petrochemical, Saudi Arabia has tried to maintain production of 2 million barrels of crude oil per day, meaning that there is still a shortfall of about 3.7 million barrels in daily production.
Formosa Petrochemical's remarks echoed international media, which reported that Saudi Aramco aims to restore one-third of the disrupted production by Monday.
In addition, Formosa Petrochemical said that since Saudi Arabia has vowed to restore its production and release its large crude reserves to make up the shortfall in production, there is no need for consumers in Taiwan to worry about domestic supplies.
Based on the current crude market information the company has obtained, Formosa Petrochemical said, while Taiwan has already built up a strategic petroleum oil reserve to meet demand under an urgent situation, it is still not necessary for the country to release the reserve at present.
Due to the drone attacks, Brent crude futures, the benchmark in the global market, spiked about 10 percent to US$66.20 per barrel Monday, while U.S. crude futures jumped 8.77 percent to US$59.66 per barrel.
Such an increase in global crude prices prompted investors here to pick up shares of local petrochemical stocks, including Formosa Petrochemical, and its affiliates under the FPG group, analysts said.
Shares of Formosa Petrochemical soared 7.44 percent to close at NT$104.00 (US$3.35) Monday, Formosa Chemicals & Fibre Corp. gained 2.58 percent to end at NT$91.50, Formosa Plastics Corp. added 1.98 percent to close at NT$98.00 and Nan Ya Plastics Corp. rose 1.73 percent to end at NT$70.60 on the Taiwan Stock Exchange, where the benchmark weighted index closed up 0.65 percent at 10,898.13 points.
The four stocks served as one of the drivers to an upturn in the broader market Monday, analysts said.