Gogoro, Yamaha to team up for first time on an electric scooter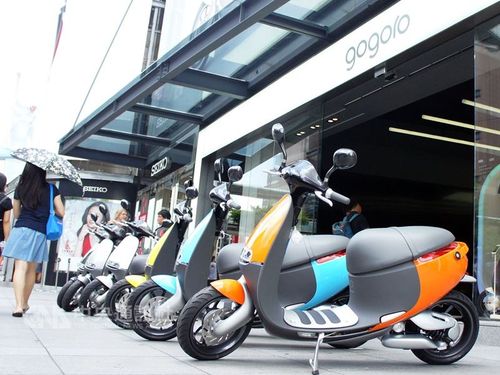 Taipei, June 10 (CNA) Yamaha Motor Taiwan Co., Ltd. announced Monday that it will launch a new electric scooter this summer in partnership with Taiwan Gogoro Ltd., in what will be the first collaboration between the two companies on a green vehicle.
In a short video, Yamaha said the scooter, dubbed the EC-05, was developed and will be manufactured by Gogoro but was "styled by Yamaha Japan" based on an agreement signed by the two companies in 2018.
It will be sold exclusively in Taiwan through Yamaha's distribution network starting in August but will have access to the Gogoro Energy Network's 1,000-plus GoStations across Taiwan to swap batteries, according to the video.
Yamaha, which has had a presence in Taiwan's market since 1996 and enjoys annual sales of 290,000 scooters, said it hopes to provide more convenient motorbikes to consumers in Taiwan through the partnership with Gogoro.
Gogoro, one of the major electric scooter developers and sellers in Taiwan, hopes to boost its production by teaming up with Yamaha.