MSCI's weighting cut could lead to outflow of over NT$60 billion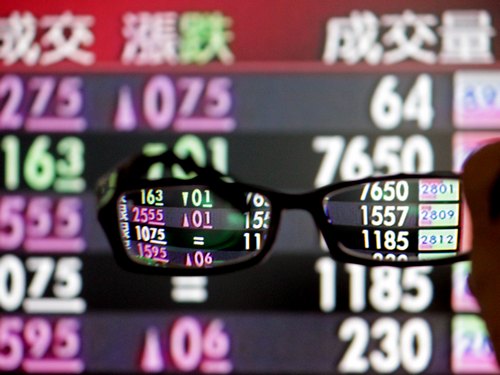 Taipei, May 18 (CNA) The latest move by global index provider MSCI Inc. to cut Taiwan's weighting in its major indexes is expected to prompt foreign investors to move more than NT$60 billion (US$1.98 billion) out of the country, according to the Financial Supervisory Commission (FSC).
The FSC, the top financial regulator in Taiwan, said a cut in Taiwan's weighting in three major MSCI indexes could lead to about US$2 billion in fund outflows from Taiwan, which is expected to account for about 0.4 percent of the market capitalization of the local equity market.
On May 13, MSCI announced it had decided to cut Taiwan's weighting in the three indexes after the index provider completed a semi-annual index review.
MSCI has downgraded Taiwan's weighting in the MSCI Emerging Markets Index by 0.51 percentage points from 11.41 percent to 10.90 percent.
The index is closely watched by foreign institutional investors when shaping strategies for emerging markets.
Meanwhile, the index provider has also cut Taiwan's weighting in the MSCI All-Country Asia ex-Japan Index from 12.93 percent to 12.56 percent, and in the MSCI All-Country World Index from 1.35 percent to 1.34 percent.
In the latest index adjustments, Taiwan suffered the steepest weighting decline in the MSCI Emerging Markets Index, while Thailand enjoyed the largest weighting increase of 0.44 percentage points.
The index adjustments are scheduled to take effect after the market closes May 28.
Despite the estimate of the fund outflow caused by the latest weighting cut, Chang Cheng-shan (張振山), deputy director of the FSC's Securities and Futures Bureau, told the press that the impact from the MSCI decision is expected to have only a limited adverse impact on the local equity market.
Chang said the local equity market largely reflected the economic fundamentals which remained healthy, while share prices are likely to fluctuate in the wake of external factors such as trade friction between the United States and China.
Among the 87 constituents in the MSCI Taiwan Index, the weightings of 19 stocks have been raised, while the weightings of another 13 have been lowered, according to data compiled by J.P. Morgan Asset Management.
The weighting of Taiwan Semiconductor Manufacturing Co. (TSMC), the world's largest contract chipmaker, has been raised by 0.18968 percentage points, the largest increase among the 19 stocks on which weighting has been increased.
On the other hand, iPhone assembler Hon Hai Precision Industry Co. saw its weighting cut by 0.27490 percentage points, the steepest among the 13 stocks.
Commenting on the latest weighting cut, the Taiwan Stock Exchange said volatility is possible in the last few minutes of the trading session May 28, since passive mutual funds adjust their portfolios based on the weighing changes before the index adjustments take effect.