Increased demand for renewable energy to bring new jobs: report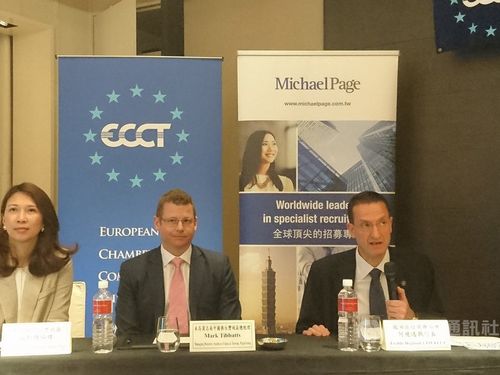 Taipei, March 19 (CNA) With expected growth in Taiwan's renewable energy sector, strong demand is likely to create more employment opportunities in the country, according to a report released by a global professional recruitment consultancy Tuesday in Taipei.
According to the Michael Page Taiwan Salary Benchmark 2019 report, following a pledge by Taiwan's government that 20 percent of the country's electricity supply will be generated by renewable sources by 2025, both domestic businesses and international companies are looking to invest in this emerging market.
"With keen interest from companies in offshore wind, solar and water energy, a number of global renewables leaders have identified Taiwan as their sole Asia base. Consequently, hiring for this sector is expected to have a positive outlook," said in the report.
The energy sector could also be a "game-changer" for Taiwan in bringing in foreign talent, as the enterprises are likely to import key personnel when establishing themselves, the report said.
Another bright spot in Taiwan's job market is a highly active technology market in the year ahead, with a focus on the Internet of Things (IoT), cybersecurity, ecommerce, Fintech and blockchain, it noted.
Recognizing Taiwan as a center for software development talent, Mark Tibbatts, managing director at Michael Page for Southern China and Taiwan, said technology employers in Taiwan face tough challenges in the regional talent race.
"Therefore, being strategic in attracting and retaining top talent is key. Our experience shows that providing a competitive salary package, building a strong employer brand and establishing efficient recruitment processes will make the difference," he said during a press event to unveil the report.
The technology market will remain talent-driven with excess demand, especially for positions within the artificial intelligence (AI) and Big Data landscape in 2019.
"With increased use of data-driven decision making, companies are also hiring data engineers, machine-learning scientists and data scientists to implement business strategies," Tibbatts added.
Many top candidates are likely to receive multiple job offers as the report indicates a 12 percent increase in the number of technology jobs posted in Taiwan in the last 12 months where successful job movers can expect a 15 percent salary increase.
The Michael Page Taiwan Salary Benchmark 2019 was produced in collaboration with the European Chamber of Commerce Taiwan, and was compiled with employment figures from the Michael Page group's database from the last 12 months.