Taiwan trade competitiveness improves: survey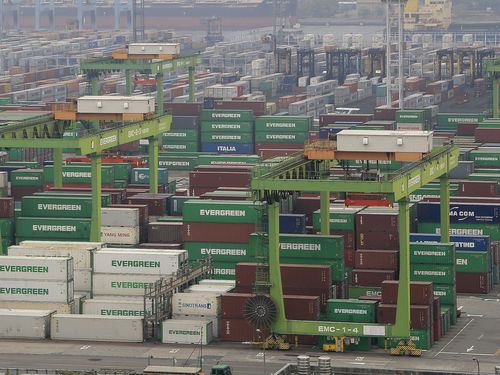 Taipei, Jan. 16 (CNA) Taiwan's trade competitiveness ranking rose one notch from a year earlier to 16th in the 2019 rankings released by the Importers and Exporters Association of Taipei (IEAT) Wednesday.
In the 2019 trade competitiveness survey, Taiwan's total score rose from 79.776 in 2018 to 80.568, propelling the country into the first group of 17 economies out of 54 surveyed by the poll.
The minimum score for the first group of economies was 80, which is to say Taiwan's score was at the lower end of the first category, according to the IEAT. In 2018, Taiwan was in the second group.
The improvement ended six consecutive years of decline by Taiwan, the IEAT said.
The survey took into account several sub-factors such as a country's global competitive edge, trade freedom, convenience of trade, and trade risks, according to the IEAT.
Taiwan's global competitive edge ranking remained unchanged from a year earlier at 13th in 2019, in trade freedom it rose from 18th to 8th, convenience of trade climbed from 20th to 14th and trade risks jumped from 23rd to 19th.
A report released by the association along with the survey said Taiwan's improvement in the 2019 rankings largely reflected export growth at a time when the United States and Japan, two of the country's most important trading partners, experienced an economic recovery that boosted demand.
In addition, Taiwan's embrace of digital innovations helped the country climb in the 2019 rankings, the report showed.
In the latest survey, the United States took the top position, up from 3rd in 2018, despite trade tensions between Washington and Beijing, while China dropped from 21st to 23rd.
Singapore came second, ahead of the Netherlands, Germany, Australia, Hong Kong, Japan, Canada, Israel and the United Kingdom, the survey found.
South Korea took the 15th spot, unchanged from a year earlier, the IEAT said.
The report suggested the government should make more effort to join international organizations and sign free trade agreements, while drafting measures to help promote the transformation of Taiwanese firms in the digital era.
In addition, the report urged the government to set up an agency dedicated to developing response strategies to deal with the fallout from the Washington-Beijing trade disputes.