Taiwan looking to APG anti-money laundering evaluation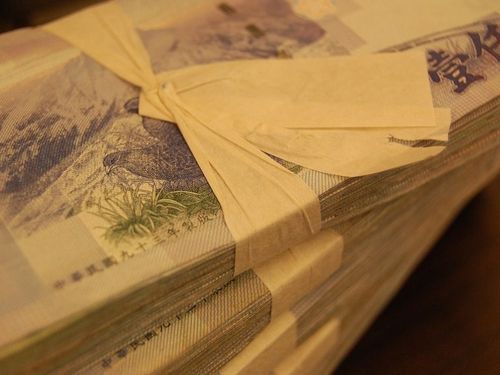 Taipei, Nov. 4 (CNA) A team of experts will visit Taiwan on Monday to begin assessing the country's anti-money laundering practices, an examination that could have a profound impact on its ability to handle financial transactions worldwide, an official said Sunday.
The team is being arranged by the Asia/Pacific Group on Money Laundering (APG), a multilateral mechanism established in February 1997 to prevent money laundering related crimes in the Asia Pacific area.
The APG uses a "mutual evaluation," or peer review, program to assess how well members are complying with international anti-money laundering and combating the financing of terrorism (AML/CFT) standards.
The evaluation is important, said Yu Li-cheng (余麗貞), executive secretary of the Executive Yuan's Anti-Money Laundering Office, because without it Taiwan could lose its status as one of the group's members and be deemed as a high-risk country for money laundering.
The financial activities of Taiwanese businesses would also be subject to enhanced monitoring, hurting their international competitiveness, and foreign banks would be less willing to work with their Taiwanese counterparts, Yu said.
A senior accountant said, meanwhile, that Taiwan's reputation and image could be damaged if the results of the APG evaluation are not good.
It could lead to Taiwanese consumers who shop on foreign websites being asked to provide identification documents or even pay higher handling charges.
"The consequences would be more serious than one might think," said the accountant, who spoke on condition of anonymity because he is not authorized by his firm to speak publicly on the issue.
The APG mutual evaluation team will be in Taiwan from Nov. 5 to 16 for the third round mutual evaluations and are to submit a draft evaluation report on Nov. 16.
Taiwan will then be allowed to address the issues indicated in the draft report and get higher evaluation marks by providing new evidence during the APG's face-to-face meeting in March 2019 prior to the report being finalized.
Taiwan's mutual evaluation report will be discussed and adopted at the APG annual meeting in July 2019.
Taiwan was placed on a "regular follow-up" list by the APG in 2007, requiring it to report back two years after the evaluation, but was demoted in 2011 on an "enhanced follow-up," requiring it to report back one year after the evaluation.
It was then placed on the "transitional follow-up list" in 2014 after making some improvements and was removed from that list on July 20, 2017.
If a member country lands on the "non-cooperation" list, it could face sanctions.
Just ahead of the evaluation to be conducted by the APG, the Legislative Yuan on Friday passed amendments to the Counter-Terrorism Financing Act and Money Laundering Control Act that brought virtual currency trading under the scope of the two laws.
The measure was pushed in part to improve Taiwan's APG evaluation results, according to the Ministry of Justice.
The APG currently has 41 members, and its Secretariat is located in Sydney, Australia. Taiwan is one of the founding members of the APG, one of only a few international organizations in which Taiwan has a seat.