Taoyuan airport not a competitive transit hub: report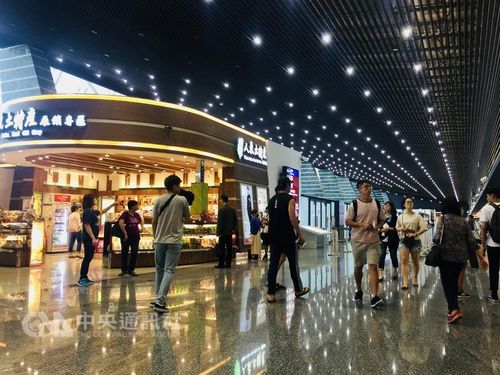 Taipei, Aug. 9 (CNA) The volume of transit passengers at Taiwan's main airport has not been growing as fast as at others in the region, despite the government's goal of making the Taoyuan airport a major transfer hub in East Asia, a local newspaper reported Thursday.
According to the Chinese-language United Evening News, the annual growth in transit passenger volume at Taiwan Taoyuan International Airport increased minimally from 9.48 percent in 2014 to 10.98 percent in 2017.
Citing the 2017 annual report of the National Audit Office (NAO), the newspaper said that in 2016, the growth rate at the Taoyuan airport was 10.55 percent, compared with 29.5 percent at Hong Kong International Airport, 26.7 percent at Singapore Changi Airport, 24.8 percent at Bangkok Airport, 22.5 percent at Narita Airport, and 17 percent at Incheon International Airport.
The only major airport in East Asia that had a slower growth in transfer passengers was Beijing Capital International (10 percent), the report said.
It said Taiwan's Ministry of Transportation and Communications' (MOTC) efforts to court more transit passengers, who contribute significantly to airports' profits, have not been very effective.
The MOTC has been building a third terminal at the Taoyuan airport and has increased such services as duty free shops, rest zones, and classy but affordable restaurants, but the issue of attracting transit passengers has more to with aviation companies and the number of flights at an airport, the newspaper said.
With Taiwan's main airport handling a volume of passengers far beyond its capacity, there is no room for strong growth in transfer passengers until the new terminal begins full operations in 2023, the paper said.
Alex Y.L. Lu (盧衍良), an associate professor at Kainan University, was cited as saying that an airport's earnings will grow in line with the number of flights and passengers it handles, but Taoyuan airport's problem is that it has reached full capacity in that regard.
Wang Ying-chun (王穎駿), a professor at National Kaohsiung University of Hospitality and Tourism, was also cited in the report, saying that the Taoyuan airport needs to improve its hardware facilities, expand its flight and passenger capacity, and increase its flight destinations if it is to compete with a vibrant hub like Hong Kong International Airport.