VietJet to launch Hualien-Bangkok service in June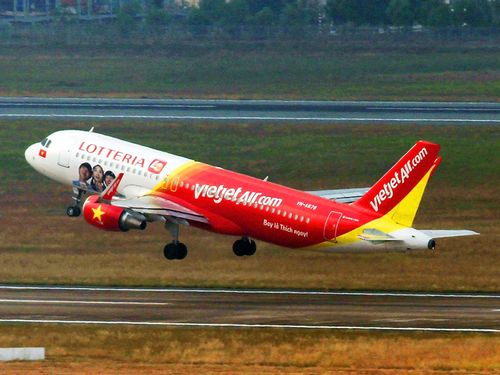 Taipei, April 14 (CNA) Budget carrier VietJet Air will begin services in June on a route between the Thailand capital of Bangkok and the eastern Taiwan county of Hualien, the county government said Friday.
Starting June 24, the Vietnamese budget carrier will offer one charter flight every five days on the route, catering mainly to Thai visitors, who now have visa-free status in Taiwan, said Peng Wei-tsu (彭偉族), acting director of the Hualien Tourism Department.
He expressed the hope that with the launch of the new service, Thai travelers will be encouraged to buy five-day tour packages to Hualien.
The introduction of the regional flight is part of Hualien's efforts to expand its air services and commercial relations in the region, according to Hualien County Magistrate Fu Kun-chi (傅崐萁)
He said the county government is also in discussion with other Southeast Asian countries, Japan and South Korea on charter flight services.
VietJet is the second regional budget carrier to commit to Hualien airport, following the launch of scheduled daily flights between the eastern county and Hong Kong last year by HK Express.
After Taiwan granted free visa status to citizens of Thailand and Brunei in August 2016, visitor arrivals from those two countries for the next four months rose 81 percent and 62 percent, respectively, from the same period the previous year, according to government statistics.
For the whole of 2016, Taiwan's visitor arrivals from Thailand rose by an annual 60 percent to 195,640, the data showed.
Earlier this week, Taiwan's Cabinet decided to extend the visa-free program by one year for citizens of Thailand and Brunei, as part of the government's New Southbound policy, which is aimed at forging closer economic ties with the Association of Southeast Asian Nations and India and reduce economic dependence on China.