U.S. dollar closes higher on Taipei forex (update)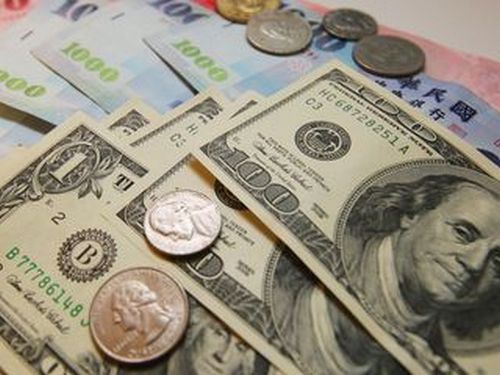 Taipei, Feb. 16 (CNA) The U.S. dollar rose against the Taiwan dollar on Thursday, gaining NT$0.027 to close at NT$30.792 as local traders pocketed the gains they built buying the local currency in recent sessions, dealers said.
A pullback on the local equity market provided an additional boost to the U.S. dollar, helping the currency stop a three session losing streak, they said.
The greenback opened at a day low of NT$30.660 and moved to a high of NT$30.837 before the close of trading. Turnover totaled US$929 million during the session.
Soon after the local foreign exchange market opened, the U.S. dollar faced follow-through selling and dipped below NT$31.7, but soon regained its footing at about 10 a.m. as Taiwanese importers shifted to the buy side in a bid to lock in recent gains from buying the Taiwan dollar, dealers said.
The Taiwan dollar has recently made a strong showing against the U.S. dollar on the back of fund inflows, in particular after Taiwanese investors in China rushed to repatriate their money with the Chinese authorities cracking down on tax evasion by foreign investors, they said.
Before Thursday, the U.S. dollar had shed about 1.90 percent against the Taiwan dollar from Feb. 2-15 after the Lunar New Year holiday.
However, dealers noted that during her two-day testimony on Capitol Hill, which ended on Wednesday, U.S. Federal Reserve Chair Janet Yellen said it would be "unwise" for the Fed to wait too long to raise interest rates.
Yellen's remarks have boosted the prospects of the U.S. dollar and prompted local traders to raise their holdings in the greenback on Thursday, dealers said, adding that the chance for the Fed to hike its key interest rates at a policymaking meeting scheduled for March has been raised to some extent.
In addition, the downturn on the local equity market, which suffered profit taking that eroded earlier gains, also led local currency traders to dispose of Taiwan dollars and gave a lift to the U.S. dollar for most of the session, dealers said.
The weighted index on the Taiwan Stock Exchange closed down 0.29 percent, at 9,771.25, off an early high of 9,869.59 on Thursday.
(By Chiu Po-sheng and Frances Huang)enditem/AW