New rules on foreign hiring will not affect local workers: officials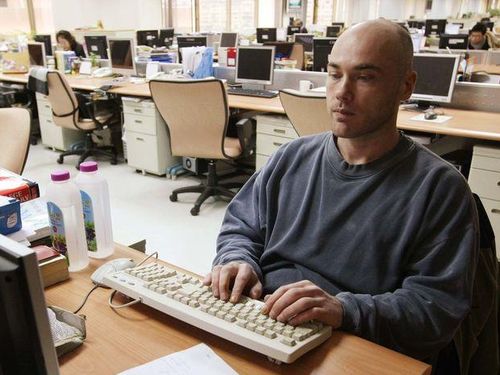 Taipei, Dec. 3 (CNA) Taiwan government officials indicated Thursday that an impeding revision of the country's rules on hiring foreign nationals will not affect the employment of Taiwan citizens, as the changes will be phased in slowly and the percentage of foreign job seekers will remain comparatively low.
At a Cabinet meeting, Premier Mao Chi-kuo (毛治國) said Taiwan needs to create an environment to attract and retain foreign professionals, in light of the outflow of 20,000-30,000 native white-collar workers per year over the past decade.
Furthermore, due to Taiwan's aging society and low birth rate, its working age population is projected to start declining annually by 180,000 with effect from next year, Mao said.
In view of such factors, the Cabinet decided Wednesday to relax the restrictions on the employment of foreign professionals, making it easier for employers to hire foreign nationals for specialized work in certain fields such as civil engineering, tax and financial services, and academic research.
The government also plans to make it easier for the spouses and children of foreign professionals to find jobs in Taiwan.
The new rules, to be introduced in January, will also allow more foreign students in Taiwan to remain and work after graduation.
The Cabinet also scrapped the maximum 12-year working period for foreign laborers who are categorized as senior technicians.
Mao said, however, that the new measures will be introduced in phases, and not many foreign nationals will be hired in this way at the beginning, which means the changes will have little impact on the local job market.
At a press briefing after the Cabinet meeting, Labor Minister Chen Hsiung-wen (陳雄文) also sought to allay concerns about the effects of the revised regulations on Taiwanese job seekers and workers.
He said that allowing more foreign students in Taiwan to remain and work after graduation will not create any competition for local graduates, since foreign students account for only 5,800 of the 300,000-plus college graduates in Taiwan each year.
Last year, only about 1,700 foreign students in Taiwan applied for work after graduation, Chen said.
Addressing the issue of foreign blue-collar workers, he said only 3,450 of the 580,000 foreign blue-collar workers currently in Taiwan have been here for nine years or more. Blue-collar workers with that much experience are in high demand in Japan and South Korea, Chen said.
Regarding foreign professionals, he said that while the requirement of two years' experience in their respective fields will be removed, a new assessment scheme will be introduced for those who do not have that experience and are applying for jobs that pay less than NT$47,971 (US$1,462.24) per month.
The stalled wage growth in the country is due to the overall business environment and has nothing to do with the employment of foreign workers, Chen said, in response to concerns that the new measures will drag down wage levels in Taiwan.
Earlier on Thursday, Taiwan Labour Front Secretary-General Son Yu-liam (孫友聯) panned the Cabinet's decision to ease the rules on hiring foreign workers, saying that the government was pandering to employers who claim that they cannot find enough workers.
"Easing the restrictions on hiring foreign workers is meant to meet whose demand?" Son asked.
He said a work environment that is not appealing to Taiwanese graduates of top universities is unlikely to attract talent from abroad.
(By Tai Ya-chen, Zoe Wei and Kay Liu)enditem/pc